5 things that make She Hulk a unique superhero
We show you the reasons why She Hulk is so special in Marvel.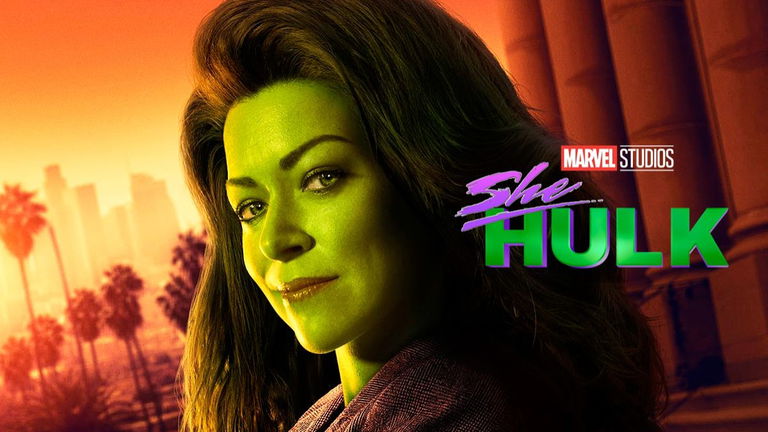 she hulk finally has come to the Marvel Cinematic Universe to tell his interesting story in the Disney + series, and this character has many followers from comics and cartoons. Of course, he has drawn attention for his charismatic and humorous personality, as well as his physical and intellectual ability.
This superheroine, who is also known as Jennifer Walterswas created by Stan Lee and John Buscema, and made her first appearance in Savage She Hulk #1 in 1980. Currently, she is played by actress Tatiana Maslany and it seems that she is going to have a very important role alongside the Hulk in the MCU, since she has many things that make it authentic compared to other superheroines, and then we'll explain why.
Marvel prepares a new Civil War between Thor and Iron Man
He is one of the few Marvel characters to break the fourth wall.
As has been seen in the series, She Hulk is one of the few Marvel characters that he can break the fourth wall like deadpool does. This undoubtedly makes her very special because she can have a lot of connection with the fans when telling her story.
When a character "breaks the fourth wall", it means that they have the ability to address viewers directly and at the same time, he is aware that he is part of a comic, movie or any other entertainment format.
Controls power better than Hulk
Although it is true that the Hulk can get to have much more strength than She Hulk, Jennifer controls the power much better than him. Unlike the Hulk, she does not have an alter ego that influences her behavior, so can be changed voluntarily and without losing your temper. Also, she keeps her intellect intact in any situation, which is something that makes her a very reasonable superhero.
She maintains her profession despite being a Hulk.
Being a hero and leading a normal life is something very complicated, but that is one of the things that makes Jennifer Walters special, and that is that despite having the pressure of being a superhero, continues to maintain his legal profession. Therefore, he helps people by fighting villains and debating in trials, even in the first episode of the Disney + series they have shown how he copes with both careers at the same time.
His comics have a lot of comedy
Between the 80s and 90s, She Hulk changed her style thanks to the writer and cartoonist, John Byrne, who with his stories made the character much more successful. The impact of She Hulk was due to comedy and the breaking of the fourth wallsince they are two characteristics that made it different and stand out among so many superheroines.
She Hulk has many interesting stories to tell
She-Hulk has many Great stories that could be adapted to the Marvel Cinematic Universeand the most shocking thing about its origin, is that it was created to have it as a registered trademark because there were other companies that wanted to take advantage of the boom in 1978 "Incredible Hulk" television series. Therefore, Marvel had to be the first to register it, which led to the generation of this female version of the Hulk.
There are many things to tell about this superheroine, since she has been in many important comics, such as Marvel Zombies, Marvel Omnibus, and others where he has made an alliance with various heroes to stop great threats, even on one occasion he came to merge with Black Widow to create "Green Widow" in Infinity Wars: Infinity Warps #1, so maybe in another MCU universe we'll have the opportunity to see this peculiar version of the character.
Miles Morales becomes the biggest villain of the Avengers