8 curiosities of Kimetsu no Yaiba that you did not know
Here are some of the things you may not have known about Demon Slayer.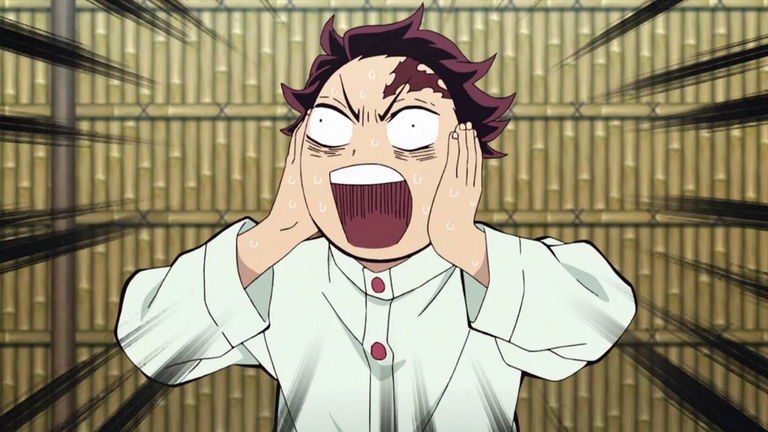 In each of the episodes of Demon Slayer are revealed new things about this interesting and terrifying world full of demons and hunters fighting for the innocent. In fact, there is a lot of information from the Demon Slayer Corps and the Upper and Lower Moons of Muzan Kibutsuji, but there are many more things you may not know about the characters and their stories.
There are many details that are mentioned very little during the plot, and that they can be quite important for any follower of the franchise who is looking for relevant information about Kimetsu no Yaiba. Therefore, in the following list we show you several curiosities that you should already know about this popular anime. (spoilers below).
Kimetsu no Yaiba: what is the family of Muzan Kibutsuji
The hunter turned demon
Very few people know Michikatsu Tsugikuni, a hunter who served the Demon Slayer Corps many centuries ago, being one of the professionals in master the katana alongside his brother Yoriichi Tsukigunithe first bearer of the Breath of the Sun. However, Michikatsu's envy exceeded the limits, thus becoming a demon to gain more power than his brother, and thus live forever with his creation of the Breath of the Moon. Michikatsu has long served Muzan as the Upper Moon One.
Next Leader of the Demon Extermination Corps
It's no secret that the Demon Slayer Corps leader's health is getting worse and worse. This is due to the strange family curse that Ubuyashiki Kiriya has to deal with, this disease being responsible for his increasingly blindness and bodily immobility. Sooner or later unfortunately it will lose his life at the hands of Muzan Kibutsuji, but his legacy would not end there, as one of his sons would inherit his position to become the last leader of the Demon Slayer Corps. Saying heir would be Kiriya Ubuyashiki, who would be the ninety-eighth leader of the Demon Extermination Corps.
Pilars favorite food
Although not much has been said about the Pilares' tastes, some of the favorite foods have been confirmed of the characters, and they might impress you more than you expect:
Giyu Tomioka: slow-cooked salmon with daikon.
Kyojuro Rengoku: the sweet potatoes In addition, the Rengoku family has a great history with food, since one of his ancestors ate a lot of tempura, so much so that his hair turned that shape and color, which was something that his descendants inherited. .
Mitsuri Kanroji: western food like pancakes and omurice. In fact, it is speculated that Mitsuri has hair that color because she eats a lot of sakura mochi.
Obanai Iguro: Compared to the other Pillars, he is someone who has a poor appetite and can go up to three days in a row without eating. Although if she sees Mitsuri eating, she is encouraged to eat more than usual.
Jigoro Kuwajima was a unique Pillar
The old man who tried his hardest to train Zenitsu, is a A respected former Pillar among the members of the Demon Extermination Corps. This grandfather of the scared boy was a special hunter, since he has been the only one to be known as "Pillar of Thunder" or "Roaring Pillar" for his Incredible Lightning Breath prowess. All in all, Jigoro Kuwajima was one of the most outstanding Pillars of his time, but sadly he had to retire after losing a leg in battle.
Muzan Kibutsuji could be inspired by Dio Brando from JoJo's Bizarre Adventure
Although Muzan Kibutsuji has been a well-known character for his great similarity to Michael Jackson, in reality he has more things in common with Dio Brando from JoJo's Bizarre Adventure. Many fans have speculated that he could even be based on said character, as the two are the most powerful of their races and they want to have immortality and sun resistance. On the other hand, they both have their own "minions" followers, such as the Twelve Demon Moons of Muzan and the Tarot Cards with the Old Gods of Dio.
Zenitsu is the only hunter who has been able to do the actions of a Pillar
Zenitsu could be one of the most underrated characters in Kimetsu no Yaiba, and his attitude towards difficult situations speaks volumes about him, and his strange personality problem. However, despite only having the ability to master one stance, Zenitsu is the only current hunter who has been able to match the feats of a Pillar, as has created its own position, which would be the Seventh God of Thunder in flames, while also having defeated an Upper Moon single-handedly, and that is something that only the Pillar of Mist has achieved.
Gyomei is the only Pillar who does not use a Nichirin sword.
Unlike the other Pillars, Gyomei is the only one who does not use Nichirin swords or sharp blades as weapons, as he works with an ax and a spiked ball that are connected by chains. The reason why he has such a peculiar weaponit is because he is a blind person, being the ax and the ball a good way to function in close and long distance combat to determine the position of the enemy. Gyomei Himejima would be the Pillar of the Rock and the strongest of all the hunters, even Tengen Uzui has mentioned that he and Muichiro Tokito were the only ones to become pillars in just two months.
Kimetsu no Yaiba: This is why Muzan Kibutsuji looks like Michael Jackson