Discover the best Nintendo Switch deals at Eneba to complete your collection.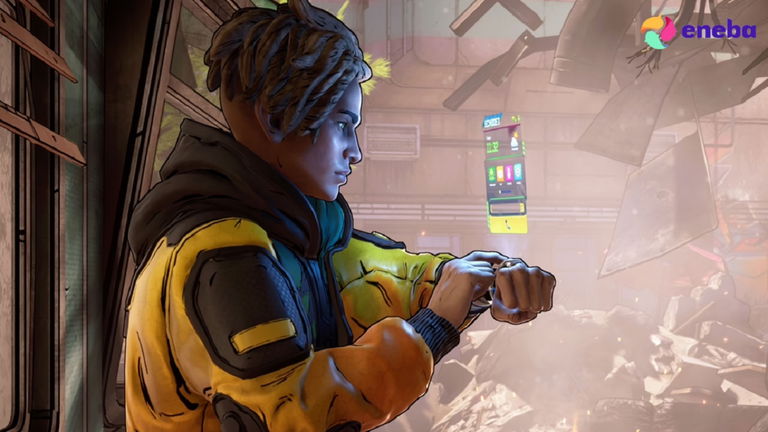 To buy nintendo switch games They do not have to involve a large outlay. You just have to know how to find the best deals to complete your collection of games in physical format to be able to get hold of the best Nintendo Switch games. One of those recommended websites is enebawhose catalog includes some of the best games that have been released on the hybrid console. It is quite interesting to find games that still cost 50 euros for less than 30so we have made a selection of very fun titles that are essential.
It is impossible to stay with only one. There are video games for all audiences and many different genres. From role-playing games with a classic touch to platforms or metroidvania. The most striking are the prices they have right now in Eneba, where you can save a lot of money. There are totally new games, but there is the option of buy second hand games that are in perfect condition and even sealed. Eneba has a section called marketplace where users can sell and buy games, contacting to both parties.
Nintendo Switch games for less than 30 euros
The best you can do is browse the extensive catalog of the store. Although we make it easier for you with a list of Nintendo Switch games that cost less than 30 euros. It is difficult to find these offers in other stores, so worth a look.
New Pokemon Snap: Pokemon fans can feel part of the world created by Game Freak to discover Pokemon in first person. This game is a sequel to the Nintendo 64 game, where you can use a camera to take out photographs of the creatures pocket-size. The protagonist helps Professor Mirror and his associates to explore the secrets of the Lental region, famous for having luminescent Pokemon. Pokemon Snap is a more immersive experience and very different to the main series.
Buy New Pokemon Snap for €24.50
New Tales from Borderlands: In this list there are also games that have been released recently. It is a adventure game based on the Borderlands universe, where the player can explore the environment and take narrative decisions that change history. Each playable character has their own gadgets: Anu has glasses for scanning objects, Octavio can hack and Fran can freeze enemies. The plot is set a year after Borderlands 3, being the flashiest spin-off of the series
Buy New Tales from Borderlands for €24.99
Hollow Knight: It's one of the best metroidvania ever released and fans are waiting for it its sequel Silksong. It is an indie game that has an art style with a lot of personality. The player controls an unnamed Knight exploring the world of Hallownest, a fallen kingdom plagued with disease supernatural. The action takes place in 2D side-scrolling scenarios, where you will face dozens of enemies and very challenging final bosses.
Buy Hollow Knight for €27
Blashemous: it is a metroidvania from the USAstudio The Game Kitchen that has achieved a great recognition. Blasphemmous has influences from Dark Souls, but his art is inspired by the Holy Week in USA. It has a fight against very difficult bosses that are based on figures from the Roman Catholicism. So you can find many references to religion like the Penitent, the Mercy, the Candlemas and more iconography.
Buy Blasphemus for €29
Paper Mario Origami King: It is one of our favorite Mario games because it offers very original mechanics. Paper Mario Origami King takes place in the mushroom kingdom who has been turned into an Origami paper figure, just like all its inhabitants. The Princess peach has also been kidnapped, so Mario will have to solve many puzzles and fight against groups of enemies with a very curious turn-based combat system.
Buy Paper Mario Origami King for €23.99
Spyro Reignited Trilogy: Spyro remake can also be played on Switch. It has been redesigned from the ground up the graphic section of the three purple dragon games. It is a platform adventure with very large stages that can be explored to find all the secrets it hides. The gameplay is faithful to the original games and has flight challenges to complete against the clock. Dozens of gems can be collected in each level, as well as fighting against powerful enemies.
Buy Spyro Reignited Trilogy for €29.99
Just Dance 2023 Edition: the quintessential rhythm game is available on Switch at a good price. The objective is to imitate the choreography that appears on the screen to achieve the high score and challenge your friends. It is a perfect game for parties and contains the musical themes that are trending at the moment. They are not missing either all time hitsa great selection of songs to not stop dancing.
Buy Just Dance 2023 Edition for €29
Cadence of Hyrule: Crypt of the NecroDancer teams up with The Legend of Zelda in this funny rhythm game that you can't miss. He has been praised for his ingenious idea of ​​putting together mechanics of bout with the beat, so the player has to hit the enemies following a pattern. The setting is set in the kingdom of hyrule, being an alternative history to the main games of the saga. The player can control both Link as Zelda in this peculiar action game.
Buy Cadence of Hyrule for €25
Bravely Default II: we must also highlight one of the best role playing games by Square Enix. The sequel to the game of the same name proposes a very similar system, but the story takes place in a new world called Excillant. There are four main characters with their own abilities and weapons. The group has to recover the crystals of the four items that were stolen from Musa, Gloria's destroyed homeland. The mystery and the fighting are guaranteed in this epic adventure.
Buy Bravely Default II for €25