A Minecraft player has taken more than two years to build this incredible city
This Minecraft user has finally shown the progress of his project.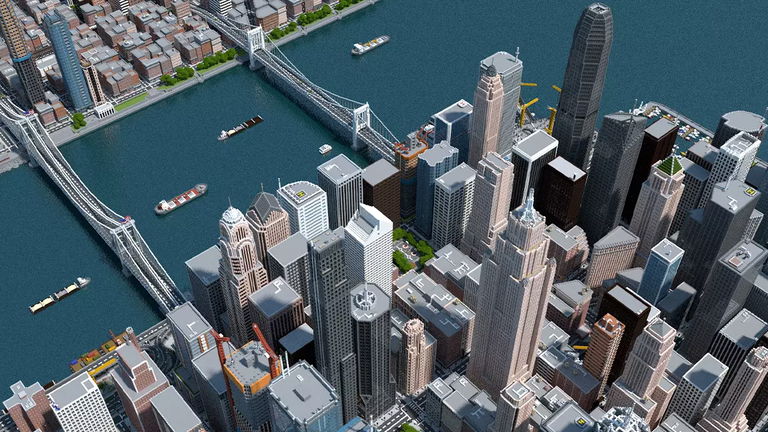 Minecraft is surely the most popular sandbox in the world. And it is for good reasons. Since its launch, the company has done nothing but grow and become a benchmark of the genre that never goes out of style.
In addition to the fact that the developers have taken care to extend their maps to an impressive amount that allows explorations that would take many hours to discover everything that the Minecraft biomes hold, it could be said that there is always something to see or do in Minecraft, with a gameplay almost infinitely repetitive. Although the latter could mean that its fans are tired of the title, it is actually quite the opposite, since its players are very willing to surpass their own architectural feats.
In this sense, the updates have not gone unnoticed by fans, who have taken advantage of them for more than a decade and are acquiring more and more items to blow their imaginations.
Although the aesthetics of the Mojang game was always quite simple in terms of its concept, that did not prevent its fans from adapting their creations to the classic style of blocks offered by the sandbox. And, meanwhile, we have seen many projects related to construction and interactivity and true works of architectural art parading through Internet forums.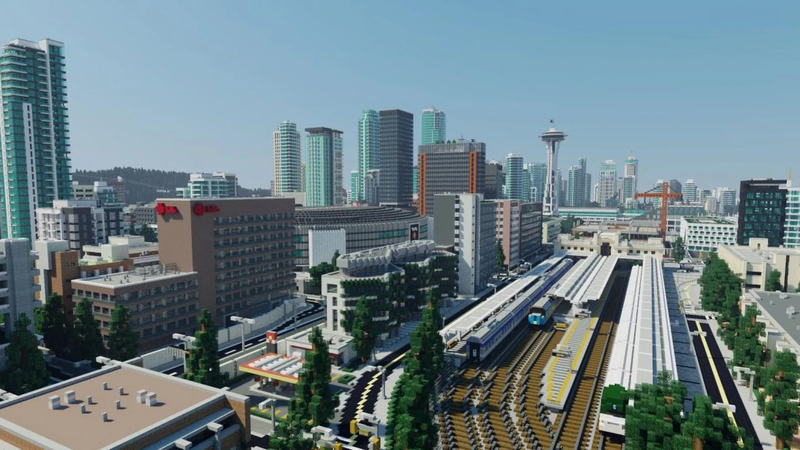 The constructions of Minecraft, something more than a simple game
As we mentioned, there is an extensive player base in different countries that has taken advantage of the open world in their own way. However, some of them have taken the task of constructing fictional settings from the books or movies too seriously, recreating them directly from the real world and even from their imaginations.
Most of them usually share them already finished in their RRSS accounts, to which many Internet users react positively. But what is really surprising is how long it takes them to complete these constructions. Especially when it comes to cities or huge places.
Of course, building a city in Minecraft is somewhat an ambitious task that, without hesitation, many have done regardless of the time involved. Some people can spend literally years dedicated to these projectsand the result is usually quite impressive.
On the one hand, it is also proof that fans are capable of concentrating to such an extent that they could assemble entire road networks, build skyscrapers and, of course, decorate with all the details that make up a city: from small houses, large and even factories. And best of all, although the game only has blocks, this is not an impediment to the incredible recreations that fans often make. And this is the case of, a minecraft user, who has spent much of his time creating a fascinating city.
To be precise, what Reddit user KanyeWaste69 has done is incredible. This dedicated fan has spent the last two and a half years on a huge Minecraft project. Through a series of screenshots, the player shows how his city is doing so far. In them we can see that there is a map in the purest GTA style that shows how the city is distributed. In his last publication, the user explains that during the last few months he has dedicated himself to creating the central and exterior areas, so now he will move on to building the industrial parts. Below, you can see the progress of this city with all the elements that he has commented on in his description: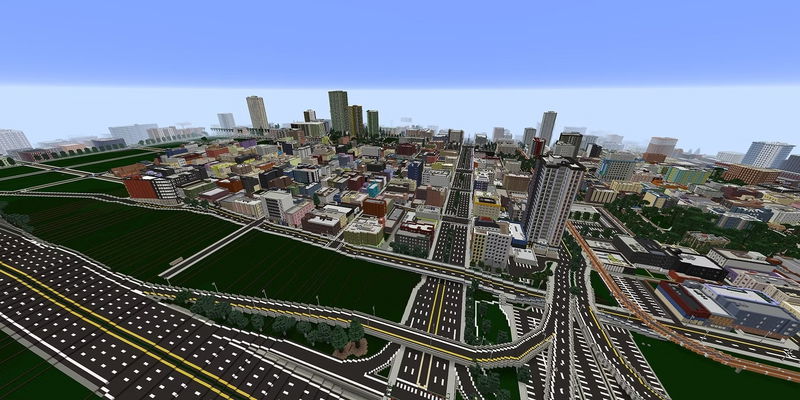 In case you want to see more of the project, the images are on Reddit.
In short, this is one of the many proofs that Minecraft fans could create anything they can think of. On past occasions, they have recreated fictional places like Hogwarts or have made a Pokemon Legends game functional: Arceus, mimicking the region where it is located and we could even add Skyrim to the list of creations. This means that in the world there are many players with a great imagination, waiting for other users to be inspired by their own works. And this is probably the reason why the popularity of the sandbox continues to be above other more current games of its genre.
So, all things considered, Minecraft is fulfilling its goal of relieving stress and relaxing players. Meanwhile, the latter are in charge of continuing to give life to this great game.