We discovered this curious detail about the origin of Cloud.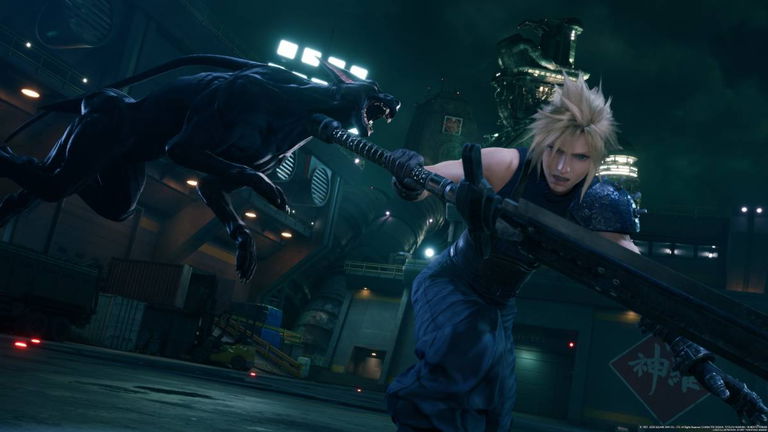 The affection that fans have for Final Fantasy VII is something very palpable, since, after all, we are talking about the video game that changed what we understood as RPG in the West, since it was this title that opened the doors to many other games of its genre beyond Japan. Needless to say, today there are thousands of titles in this genre. In fact, it reaches such a point that the affection of many fans for this game that Final Fantasy VII already has until its own official day.
And it is not for less to see that Square Enix is ​​giving everything with this franchise, since although we could be facing the imminent announcement of the remake of Final Fantasy IX, the truth is that this goes much further, being so in summer we will have Final Fantasy XVI and in winter Final Fantasy VII Rebirth. However, something we did not expect is that we would have the confirmation on a Cloud origin detail.
Cloud was originally going to be a berserker in Final Fantasy VII.
This is because the official Final Fantasy VII Remake account has been in charge of revealing that Cloud was originally going to be a Berserker., being so that in the initial stages of the development of the original title on PS1, the team imagined Cloud Strife as this figure, calling him that before having a final name. In fact, the idea was that Cloud's battle style and character was defined by this class of warrior.
Even with the change, traces of this original idea are well followed, since Cloud holds a long sword that he carries on his back., while his signature attack, Omnislash, unleashes its full power. In fact, similarities have been found with the Maddening Nobody from Kingdom Hearts 2, called Berserker in the English version and who can enter a state of rage and have fast and powerful attacks.
【FFVIIオリジナル版小ネタ】
開発 初期 クラウド は 、 腕輪 によって 左腕 が さ れ て いる (バーサーカー) という 設定 、 封印 が 解け て 両腕 が 使える よう に なり パワー アップ アップ する 予定 だっ た んです よ! 💪✨ 💪✨
さらに、背中の剣は磁石で張り付いているという初期設定もあったとか!🧲#FF7R #FFVII25th pic.twitter.com/734HB3cQZW

— FFVII REMAKE (@FFVIIR_CLOUD) February 2, 2023
In any case, this remains an anecdote about the origin of one of the most representative characters in the video game industry. Having said all of the above, it only remains to say that We will see Cloud again in Final Fantasy Rebirth when this title hits the market next winter.