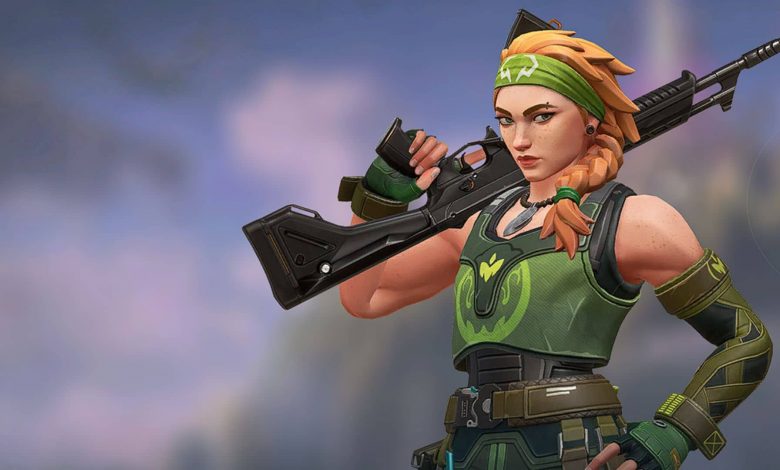 Two weeks have passed since the last version of VALORANT. Major changes have come to some maps like Pearl to make it easier for players to while away the hours on this new map. Ok, so now we know the official VALORANT 5.07 patch notes. And as they warned days ago, they finally arrive changes on those agents that use the flashes in your skill kit.
KAY/O, Reyna, Skye, and Yoru will change drastically to match these abilities to their role play style. Two Duelists and two Starters whose style should be completely different. So much Queen What yoru should be more independent and able to play on their own, while Skye Y KAY/O. On the other hand, we also find changes to a Fracture that has never convinced players and with which Riot hopes, once and for all, to change this dynamic.
Without further ado, here are the official notes from VALORANT patch 5.07.
All VALORANT Patch 5.07 Changes
Agents
KAY/O:

[Q] – Drive / FLASH: Decreased quick cast maximum blind duration from 2s –> 1.25s; Increases Slow Cast Blind Max Duration from 2s –> 2.25s; Increases the save time of both flashes from 0.6s –> 0.85s.

Queen:

Lascivious look: Decreased limited vision charge time from 0.6s –> 0.4s; removed skill range restriction; decrease limited vision save time from 0.7s –> 0.5; decrease duration from 2.6s –> 2s.

Skye:

[E] – Guide light: Maximum flash duration scales from 1s –> 2.25s over a 0.75s charge after cast; it is no longer possible to destroy the ability by shooting; added visual effects, sounds, and a user interface to communicate the new intent in the gaming experience; Increase save time from 0.75s –> 0.85s.

yoru:

[Q] – Blind point: Third person VFX for blinded enemies and allies now display behind the player's head as the blindness begins to wear off; first-person visual effects will fade over time to indicate when complete blindness will end; Increased the amount of time that a 1 –> 3s assist is granted after the Blind, Limited Vision, or Stun debuff begins to dissipate.
maps
fracture
recreational: Opened a cubicle to make it easier for attackers to hold position when engaging defenders from both directions.
B Site: Change the jump for a ramp that goes to the platform of the if you.
B Generator: Narrowed the space to make it easier to use the fumes. A small corner is also removed to make it easier to clear the area.
Defender Spawn Zone: Removed the gap in the area to facilitate the action of retaking it.
to corridors: Improved fluidity of movement through A Corridors and simplified the space by removing a corner.
So you: Simplified space as a result of changes to adjoining areas.
To Antenna: The far path has been removed to make it easier for the two teams to move in order to use this route more often.
To Fall: It will no longer be a 50/50 angle when entering the zone, making it easier for attackers to enter.
to rope: The attackers controlled it easily with smoke. With these changes it is hoped that the defenders will have more options to control the zone at the beginning and retake it.
VALORANT Patch 5.07 Progress Updates
It is now possible to bookmark items in the collection until they are changed. It will be possible to use filters to locate articles more easily.
Added the ability to equip a random favorite for each weapon type.
Implemented the ability to apply filters to the collection: Skins for weapons and player cards, graffiti, charms and level borders.
Error correction
Agents
KAY/O: Fixed bug where Cmd/OVERRIDE would disable Killjoy's Turret if it hit the gadget but not the agent.
killjoy: Fixed the bug that caused the Turret to shoot in a straight line after shooting an enemy and losing sight of it; Turret should no longer fire without targeting when activated after being disabled while firing at a target.
phoenix: Fixed a bug where Ashes would not allow him to automatically pick up a weapon after ending.
breach: Unstoppable Rumble now doesn't show dead enemies hit in the combat report.
Fixed bug where if a player was deafened by multiple skills, when the first one passed, the effect would disappear.