All CS:GO teams qualified for the European RMR
After two weeks of intense and tough open qualifiers, the twenty teams qualified for the European RMR are now known, qualifier that will give access to this year's Rio Major. The European region will be divided into two groups of sixteen teams and with a prize for the best eight in each table. However, each qualy gives different status to the main event. The 4th of October these qualifiers will begin and the sixteen teams that will represent Europe in the great event of the CS:GO. The only USArepresentation will be that of arkycoach of the Portuguese SAW organization.
Although each qualifier has left big surprises and disappointments, there are no big absences at the international level. The most outstanding, and the one that affects us the most, is that of Movistar Riders, current Top 6 of HLTV and semi-finalist of IEM Cologne. Additionally, teams like Endpoint, Copenhagen Flames, LDLC, Apeks, Entropiq or SKADE, among others, have not achieved the classification. It should be noted that Astralis got its place in the last open qualifier, qualy in which the feat of the mix lead by smooyaformer player of the USAorganization, with other players benched.
It's done! 20 teams have found their way to #IEM Rio Europe RMR after surviving the ever-unforgiving phase of open qualifiers

Which team were you surprised or disappointed by their result in the qualifiers? pic.twitter.com/Vq2ruqxS6N

— HLTV.org (@HLTVorg) August 29, 2022
The two groups of the European RMR are already known
In addition to knowing the twenty classified teams, and those who already had their place secured thanks to the Antwerp Major, the two groups of the European RMR have also been confirmed. ESL has already published the teams that will make up both RMR A and B, qualys which will start on October 4 and will give access to the best eight of each group. SAW hasn't had much luck falling into group B of NAVI, ENCE, Vitality, ENCE, OG, Heroic or MOZU among others.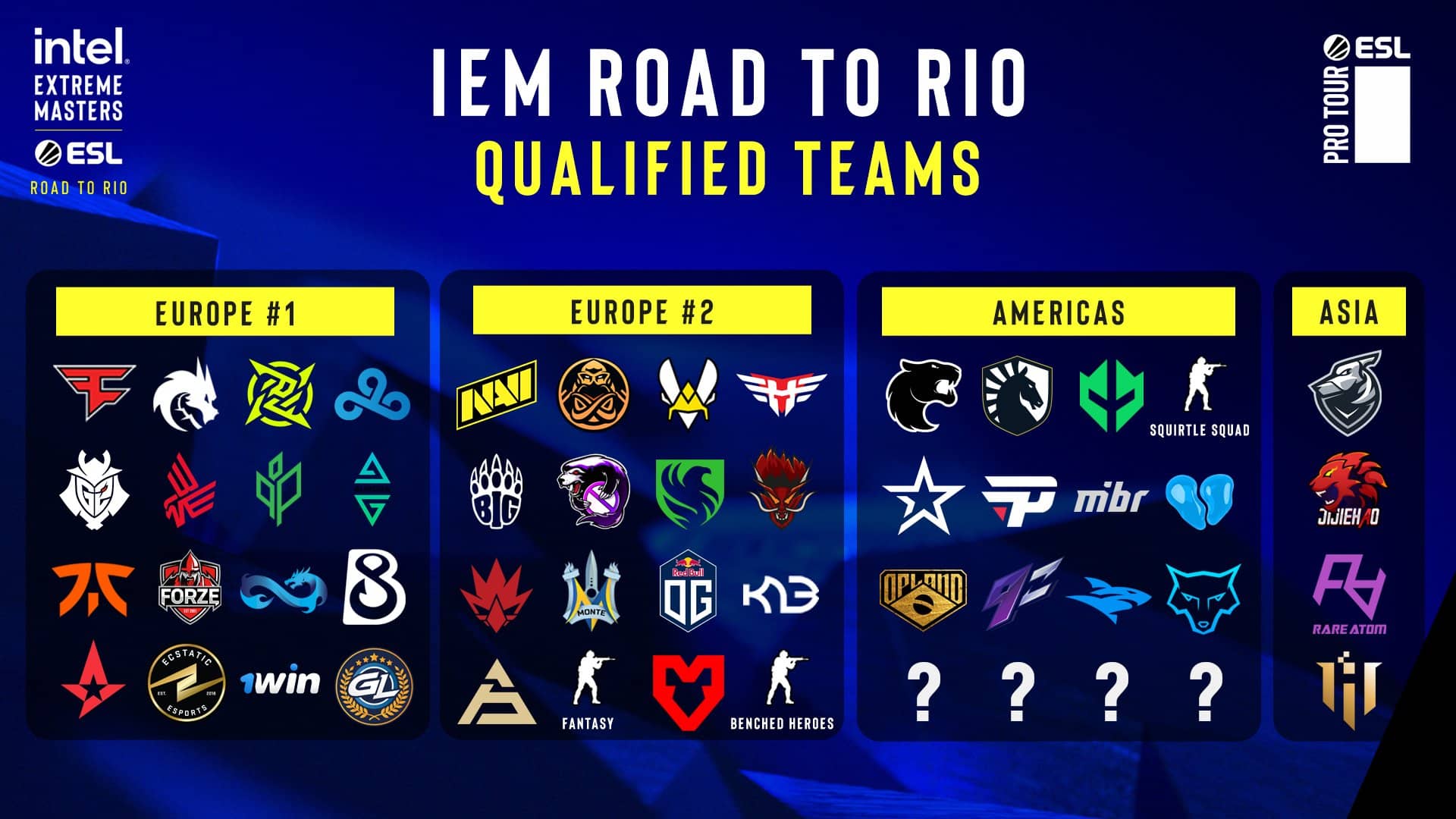 The four organizations from the Asia-Pacific region and twelve from the Americas are also known, but there are still two more qualifiers left in this region for the North American teams. Isurus, 9z and try, AWPer of 00Nation, they will be the only Spanish-speaking teams. Despite having major tournaments to date, all of the organizations involved's goals for the year are focused on these important qualifiers. No one wants to miss the Rio Major.