Amazon and Tencent failed to iron out their rough edges and the project ended up being scrapped.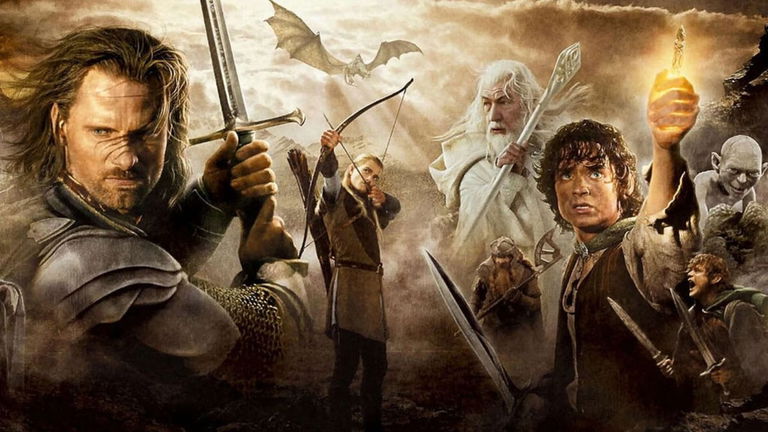 Now that the television series of The Lord of the Rings: The Rings of Power It has been released on Prime Video with enormous success, and some controversy, many fans think about when will be the next time we see a game set in the work of JRR Tolkien at the height of the juice trilogy of Peter Jackson's films to the early 2000s. The truth is that Amazon Games itself came to have in development a Lord of the Rings MMObut ended up being cancelled.
This project was being developed between Amazon Gaming and Athlon Games, an American subsidiary of Leyou Technologies, a Chinese company based in Hong Kong and owned by Tencent. The reason for its cancellation would have been a dispute between Amazon and Tencent. They are "too big" companies to work together on a video game.
In a recent interview with Gamespot, Christoph Hartmann, president of Amazon Gaming, claimed that The Lord of the Rings licensee at the time, Middel-Earth Enterptises (now owned by Embracer Group), used a clause in the contract for which he had the power to terminate their rights if one of the two partners was bought. Just what happened, since in 2020 Leyou Technologies was acquired by Tencent.
Hartman explains that from that point on, things got "very complicated" and it was impossible to continue the negotiations with Tencent. "I believe that we are companies too big to really become partners doing a property together where they own the license and we develop the game," he explains.
"So we decided it's best not to work on this together. Then we tried to find something with both ends, but I think it dragged on too long." From what is known of the proposal for this project, it was planned to be set "long before the events of The Lord of the Ringsexploring lands, people and creatures never before seen by fans of the Tolkien universe."
Take Two announces a new video game based on the universe of The Lord of the Rings
More Lord of the Rings games
Despite the failure of this Amazon and Tencent MMO project, the truth is that there is still a Lord of the Rings game in development at the moment, although it is more modest than many fans of the work would like. Tolkien's and Jackson's films. Is about The Lord of the Rings: Gollumgame developed by Daedalic Entertainment and that was delayed again at the beginning of summer.