Bulbasaur is out to eat him.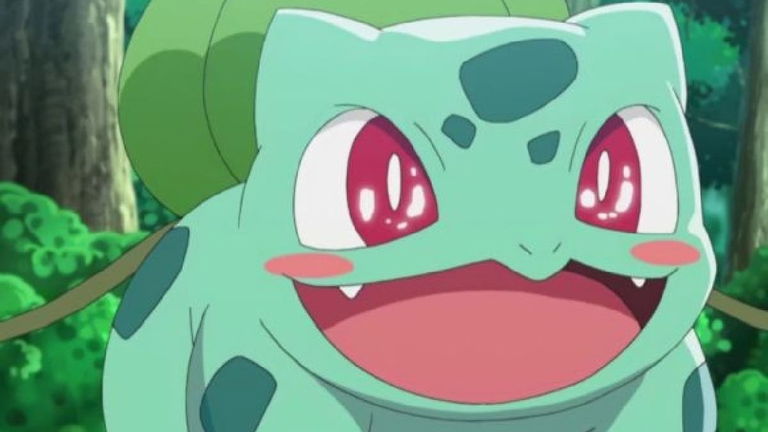 Pokemon is a franchise that currently (and in the absence of Scarlet and Purple adding 95 new species), has over 900 creatures, being so that many of these are more or less popular within what is possible. However, and this being a surprise to no one, it has been seen that the original 151 are usually the most loved.
In this way, it can be seen that of these, one of the most loved with an abysmal difference is Bulbasaur, the first Pokemon in the Pokedex and the initial one of the Plant type, being so that despite the fact that at first it was not the most popular, time has finished treating him better that to Squirtle and even that to Charmander, doing this that in a poll held a couple of years ago he obtained the 4th place of the first generation.
Bulbasaur with a cupcake appearance is adorable
Given this, it must be said that there have been many Pokemon fans who have decided to spend their time with fanarts that even change their appearance, being an example of this one in which we can see the evolutionary line of Bulbasaur being of rock type. However, it has not been the only one, since although there is no apparent change in rates, a user on Reddit has brought us a new look at bulbasaur.
In this way, as you can see in the post below, the Reddit user known as GummiPeet has shared a fanart of Bulbasaur as if it were a cupcake, being, if my memory serves me correctly, an ensaimada that takes the place of its bulb. Needless to say, the appearance of the Grass-type starter is extremely adorable, showing quite well the affection that this fan has for the Pokemon:
Having said all of the above, it only remains to point out that the future of Pokemon is in Scarlet and Purplebeing so that these are the editions that will start the ninth generation and that They will arrive in stores exclusively for Nintendo Switch on November 18.