Bethesda removes references to Starfield and Redfall at Gamescom 2022
An ambiguous phrase suggested that there would be new gameplays.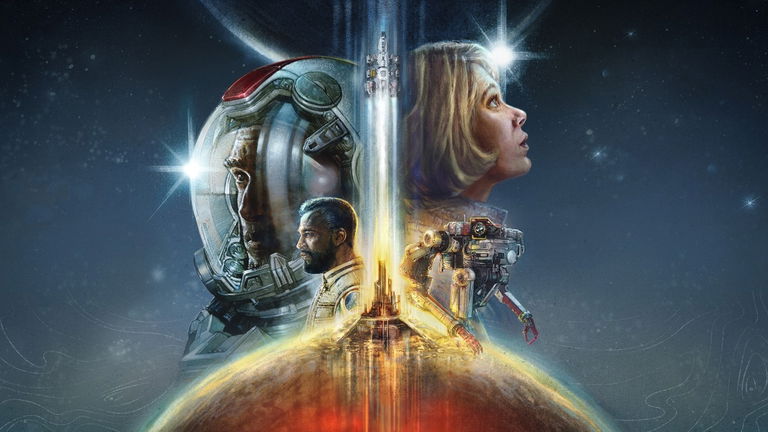 Bethesda will attend Gamescom 2022 with Microsoft, but there will be no new content to show from Starfield or Redfall at the German fair, despite the fact that the company implied otherwise through its blog. Before being corrected, a Bethesda post suggested that they would have new Starfield and Redfall gameplays during Gamescom 2022.
After the coronavirus pandemic, Xbox returns to attend Gamescom 2022 in person and will have its own space where you can play first party games such as Grounded or Pentiment, as well as other third-party games, such as Planet of Lana and The Lies of P. Speaking of this space, Bethesda commented on their blog (via Eurogamer) "come see Redfall and Starfield gameplay and grab Fallout 76 while you're there. Of course, we also have some surprises and gifts for you."
This post was edited shortly after because it can be misleading, since neither Starfield nor Redfall will be playable at Gamescom, nor will any gameplay of the games be presented. Now this Bethesda blog post says the following: "Come see a replay of gameplay presentations Xbox and Bethesda Games Showcase for Redfall and Starfield and grab Fallout 76 while you're there. Of course, we also have some surprises and gifts for you" (via Reddit).
Apart from its physical space at the fair, Xbox will organize its own digital event on Thursday, August 25 from 2:00 p.m. to 8:00 p.m. (Peninsular USAtime) where they will *chat with developers and show gameplays of games like Grounded, Pentiment, Minecraft Legends, High On Life or Lies of Pamong others.
High on Life, the game from the creators of Rick and Morty, delays its launch, staying in 2022
Other games confirmed for Gamescom 2022
Aside from this Xbox standalone event, the tuesday august 23 The Opening Night Live will take place at 8:00 p.m. (peninular USAtime), an event presented by Geoff Keighley. More than 30 games are expected to be shown, although the list of confirmed games would already add up to almost half that number. We will see if there is room for surprises this year or if everything is already conceived in advance.