Black Clover gives Asta a new power that surpasses Yami
This new power could decide the final showdown against Lucius.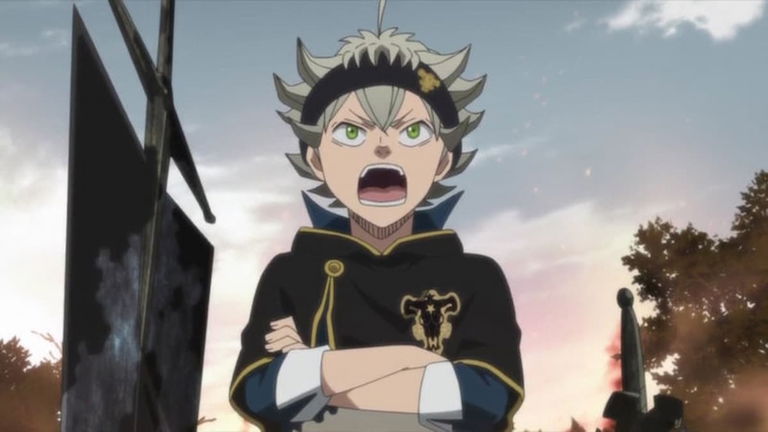 It is well known that, since the beginning of the series, Asta has remained focused continually training to become more powerfulbecause when he was born without any type of magical power he has had to fend for himself to achieve compete for the title of Wizard King.
Thanks to his great effort and hard training, Asta obtained the five leaf clover grimoirewhich gave him the power of anti-magic, a ability that allows you to cancel all magical effects. Likewise, he has ventured through the realms fighting and overcoming obstacles to achieve their purpose.
Recently, it has been revealed that Asta has obtained a new power with which he has surpassed Captain Yami. Next, we tell you the details.
This post contains spoilers for Black Clover manga chapter #339.
What is the new power that Asta has obtained?
Black Clover's current arc is in her final stretch and this has brought great outcomes in history, such as the Asta's loss to Lucius Zogratisthe latter has decided confront him to carry out his own ideals.
Asta has had a match with Lucius to stop him and protect humanitybut he has failed to defeat this villain, as he is not at the level of this usurper of the Wizard King who possesses an enormous power with which he has resoundingly surpassed it for now.
However, it has recently been observed that Asta is training and has acquired a new power with which he will face him again in the final battle for fate of humanity.
In the most recent chapter, Asta has awakened in the Land of the Sun, home country of Captain Yamithis young man is in this place recovering from the confrontation he had against Lucius, in which Liebe was injured and is being treated by Mikuriya Fumito a local recovery spell genius.
After Liebe has fully recoveredAsta and the others are eating, when the latter comments that must return to the clover kingdom. However, Ryudo reminds him that with his current power will not be able to defeat Lucius no matter how hard he tries.
Ichika, Captain Yami's sister, slaps Asta in the face to make him see reason and listen to Ryudo's advice. Likewise, they decide to teach Asta a powerful technique called "Heavenly Split" that they have perfected in this country.. This consists of convert Ki into Yoryoku and make it flow throughout the body then concentrate it in a single point and release it in an instant.
Ichika has given him a small demonstration to Asta of how to use this techniqueso that Ryudo asks the young man to use the anti-magic within him as his Yoryoku., so you can replicate this technique. However, Mikuriya comments that in order to use that ability, require many years of training and that despite all the practice it is not guaranteed that they can use it.
Asta decides to follow Ryudo's advice and uses his anti-magic to replicate the technique, getting it just right and surprising those present, because withered the bamboo that had been created with magic power.
With this new power It has been shown that Asta has surpassed Yami and it is preparing for his final fight against Lucius for the fate of humanity.