Black Frieza has managed to easily outmaneuver Vegeta Ultra Ego and Goku Ultra Instinct.
It seems that we return to Dragon Ball Z…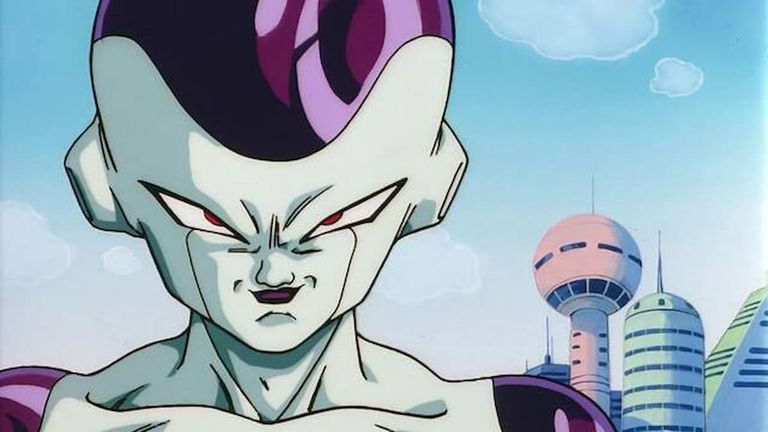 This article will contain spoilersAs early leaks and spoilers for the next issue of Dragon Ball Super have shown that the Granola saga will end with a shocking appearance from none other than Frieza, one of the series' most infamous villains, if not the most unique. If you want to read it on your own, we recommend doing it through the MangaPlus by Shueisha streaming service as soon as it is published.
It seems Frieza is ready to return once more to the central plot of the series with an interesting new transformation: Black Frieza. No information has been revealed about whether the transformation is actually called that in the series, but fans have given it this name for the time being, thanks to the change in pigmentation that this villain presents. This is similar to how his other form is officially named and called Golden Frieza by the fandom of this manga.
The emperor of evil Frieza (Black Frieza) stronger than ever.😎🔥

New page dragon ball super manga 87, USApremiere tomorrow by Manga Plus!#DragonBallSuper #DragonBallSuperSuperHero pic.twitter.com/DScKSRfj6J

— DBSuperHD MX (@DBSuperHDMX) August 18, 2022
In fact, thanks to the leaks made by DBSuperHD MX on Twitter, we can appreciate how Frieza takes this form against the Z warriors. That, as happened with Vegeta's Ultra Ego, it could still change its final pigment range when we see it in full color. But, we have not only seen the appearance of him in Dragon Ball Super, but the devastating power of him.
Even more shocking is the brutality with which this Frieza form seems to debut. According to currently available information, he arrives at the scene of the battle and quickly and cruelly kills Elec and Gas before reuniting with Vegeta and Goku. Even more worrying is that Goku with his True Ultra Instinct and Vegeta using his Ultra Ego lose to his power again..
This villain really came back from nowhere to show why he is still one of the most powerful beings in his universe, now that he got a new transformation called "Black Frieza", he can easily beat Gas and Elec in a second.
Let's welcome the strongest in the universe, BLACK FREEZER!! #DragonBallSuper #frieza pic.twitter.com/bVnjJE68qV

— DidierDom (@DidierDom2) August 17, 2022
To much of the fandom, this apparently indicates that Black Frieza is a stronger form than the current Ultra Ego and Ultra Instinct from Dragon Ball Super.. This has yet to be confirmed, but the defeat of these Z Fighters seems to confirm this assumption. Previously, the latter two were thought to be some of the most powerful transformations in the series, and would not be matched for quite some time.
Now, it looks like series creator and Super author Akira Toriyama and Toyotarou have decided to introduce a potential rival for the two pretty soon. Apparently this would suggest that Black Frieza is looking to return to the series as part of a major storyline.either as an ally of the two Saiyans or as an enemy.
The appearance of Black Frieza in Dragon Ball Super
As we can see in the leaked pages, this villain easily manages to beat both Saiyans, who are in their strongest version of the entire franchise. And, there is an important detail: Frieza has arrived at the cereal planet transformed into Black Friezaa new form that allows him to overcome the Z fighters, successors of the god of destruction and the angel, with great ease.
That is, Black Frieza could surpass the power of destruction that he showed in the Tournament of Power in Dragon Ball Super. And, this statement is not said lightly, because in other images it is shown that he also shatters Gas, who was the most powerful warrior in the universe thanks to the cereal dragon balls. It is very possible that Goku, Vegeta and Granola will have to join forces once again to face him.
This image of freezer spraying gas, while dying slowly, will give me many nights of nightmares, It's horrifying I LOVE IT, DRAGON BALL SUPER pic.twitter.com/Zg8Eej0c0o

– The Blue Bug (@AzuIyBIanco) August 17, 2022
In fact, in another previous draft of the match, we saw another incentive to strengthen the alliance of this trio. The death of another of the main characters of Dragon Ball Super at the hands of Frieza could be the fuel they needed to work as a team. Even this single event could have more implications within the history of the franchise than it might seem..