Dragon Ball revealed the true future of Android 17 much sooner than you imagine
It was even during his fight with Piccolo…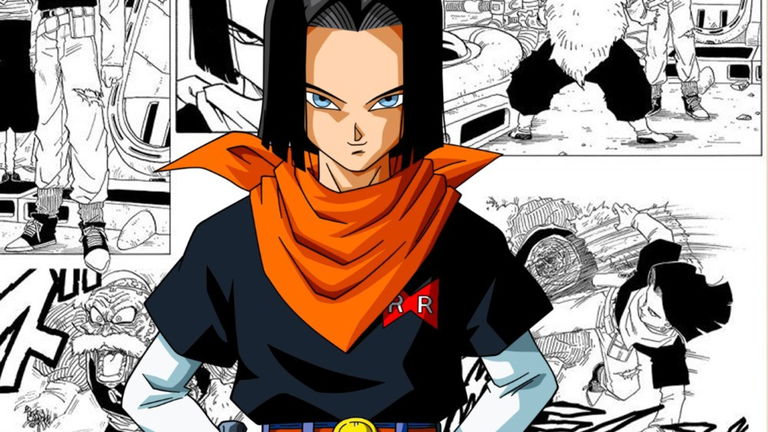 Android 17's future in Dragon Ball Super was finally shown, however it was revealed in Akira Toriyama's classic saga. Throughout his history, he has had heroes who become villains or villains who become the best friends of Goku and company, however, one of them could be the true hero of the story. Before continuing, we recommend that you read the last chapters of this work that can be found available on the MangaPlus by Shueisha online service, as we will cover some major spoilers.
In Akira Toriyama's Dragon Ball Chapter 367, Androids 17, 18, and 16 track down the Z Fighters in an attempt to find Goku, as they decided it was time for their journey to finally come to an end and complete the task. for which they had been created. When Piccolo tries to fight the androids to give Goku more time to train for his inevitable battle against Cell, android 17 says that they should move somewhere else as he is concerned about the local wildlife in that areaand then comments to Piccolo that he really should treat nature more kindly.
Even in the heart of the battle against an enemy as strong as Piccolo, who actually became one of the strongest fighters on the planet at the time after fusing with Kami-sama, 17's main concern is the local wildlife in that area. Based on 17's run in Dragon Ball Super, this concern makes perfect sense in terms of his character arc. In Akira Toriyama's latest saga, 17 is a ranger who has the job of guarding an entire island that is home to a number of endangered animals while fighting poachers who invade the island to kill and sell the rare animals at the best price. bidder. In fact, this android is even reluctant to join the Tournament of Power because he is worried about the safety of his animalswhich shows a serious dedication to his career.
From the beginning of his Dragon Ball career, it is made clear that 17 really isn't that bad for a villain. Android 17 was created to kill Goku, just like the other two androids, but he is not without personal interests and motivations beyond that task. Once freed from the shackles of his programming, this humanoid robot is free to pursue his dream job and do much good for the world in the process, a destiny that was revealed long before his big appearance in the movie. Tournament of Power.
The development of Android 17 in Dragon Ball Super
In the current Dragon Ball Super continuity, Android 17 is living a life that hardly anyone would have expected given his original portrayal at the time of his first introduction as the fearsome villain of the Red Patrol. While his fate was initially surprising, however, it really shouldn't have been, since his destiny was revealed long before.
After his debut, he was depicted as a cold, emotionless assassin who murders its creator the moment it is activated and proceeds to travel with his two companions, 16 and 18, to find and kill Goku. However, during those trips, 17 and the other two androids are almost immediately shown in a completely different light.. Instead of flying to Goku's location, they decide it would be more fun to steal a van and go on a road trip together while going vaguely in Goku's general direction. 18 is more concerned with finding a new outfit to wear, 16 is quiet and contemplative, and 17 is just enjoying the ride. These three appear to be anything but murderous based on their interactions with each other, but once they are challenged by the Z Fighters who are just trying to stop them before they get to Goku, they prove why they are a threat worthy of Trunks splitting. the flow of time to stop.