News
DRX takes on FunPlus Phoenix to make it to the VALORANT Champions podium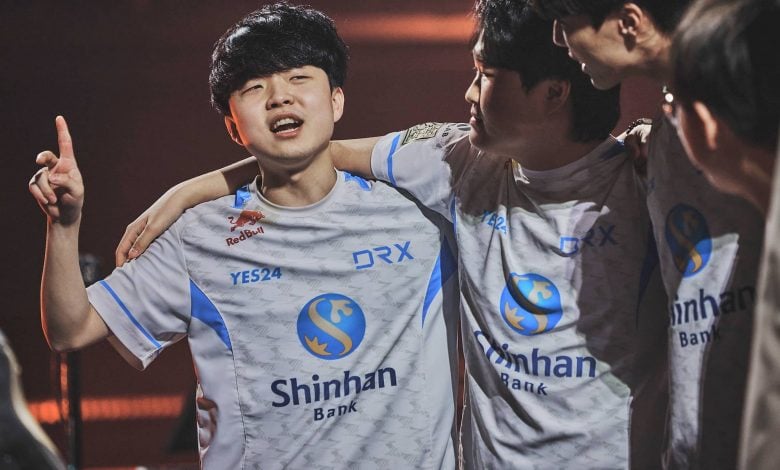 DRX has smashed all his previous records in a big way. The South Korean outfit have secured their place as one of the top three teams in the VALORANT Champions after beating FunPlus Phoenix 2-0. The victory marks South Korea's best result as a region to date, having its best record so far in the first Masters of history with the third position of NUTURN Gaming. FunPlus' defeat means the EMEA will miss out on the title of World Champion for the second year in a row.
DRX and FunPlus Phoenix knew each other's faces perfectly. In the Masters Copenhagen, a tournament that FunPlus took, the South Koreans beat the EMEA team during the group stage. However, FPX got their revenge in the playoffs with a resounding 2-0 win in the bottom bracket second round. However, in the VALORANT Champions the situation turned in favor of the South Korean organization. DRX was the one who sent FunPlus to the bottom bracket with a 2-0 quarterfinal victory.
As in the top draw quarterfinals, the match was extremely close. This time DRX did not want to tempt fate with the repetition of maps -Ascent and Breeze-, so the series was played in Icebox and Haven. The first map was resolved by 11-13, with the attacking side having a greater role than the defensive one. The second was marked by the curse of 9-3. FunPlus Phoenix had the tie in their hands after a great first half both as a group and as an individual from Ardis Svarenieks «tricks» with Chamber. However, DRX came back thanks to a Byung-chul Yu «buzz» stellar with Jett.
Following the loss of FunPlus Phoenix, the EMEA will be unable to win the VALORANT Champions for the second year in a row. In fact, at the moment no team in the VALORANT Champions Tour (VCT) has managed to win two international tournaments in a row. Instead, DRX has already achieved the best result in the history of South Korea. The South Korean team will fight against OpTic Gaming for a place in the final, where LOUD awaits after beating the green-wall.