The Battlefield saga lays the groundwork to evolve into the future.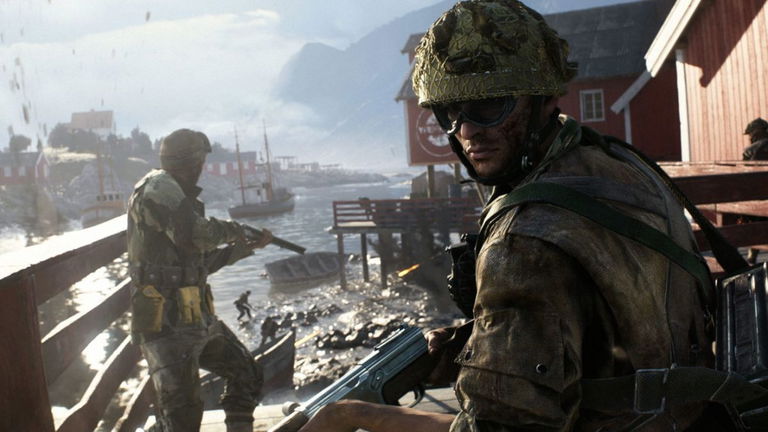 Electronic Arts has officially revealed Ridgeline Games, a new Battlefield-focused studio to be led by Halo co-creator Marcus Lehto. This new developer has been based in Seattle since it was established in October of last year and began the search for personnel for its first project, which will be "a narrative campaEsports Extraswithin the Battlefield universe".
Lehto, who is the director of the studio, will direct this project, mentioning: "it is a great honor to have the opportunity to collaborate with DICE and Ripple Effect and lead the expansion of narrative, narrative and character development opportunities in the Battlefield series".
There would be few years of Call of Duty on PlayStation and Sony sees the Xbox offer "inadequate"
After the successful debut of Battlefield 2042 in sales, things did not go as well as EA thought. Adding to the criticism of the game was the departure of former DICE general manager Oscar Gabrielson, prompting Respawn and Infinity Ward co-founder Vince Zampella to take on a role as overseer of the entire Battlefield franchise.
The beginning of a universe
EA announced its intention to create a "battlefield connected universe" along with widespread changes to the franchise development structure. "We continue to invest in the future of the franchise by bringing in new talent and perspectives", explained Zampella in today's announcement. "With Marcus and his team at Ridgeline Games joining the world-class global team we already have, Battlefield is in the strongest position to succeed".
However, it will take a few years to figure out what Battlefield's narrative gameplay will look like, since its approach is totally unknown. In the press release published by EA today, even job offers for the new studio are advertised, which reflects the long road remaining for a promising project of a saga that wants to evolve.
For you