It is a Pokemon with a unique type combination.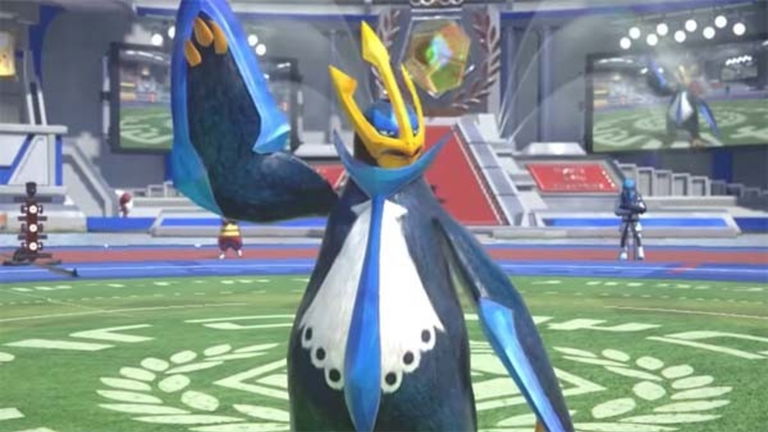 The fourth generation of Pokemon brought us an evolution in franchise lore, being that Game Freak introduced us to the Pokemon that held the rank of deity in this universe. Of course, it could also be seen as the initial Pokemon had their leading rolesince the type combinations of Torterra, Infernape and Empoleon caused all of them to be weak and at the same time strong among themselves, this being something that has not been repeated in the saga.
Pokemon Shiny Diamond and Shimmering Pearl
And it's just the initials that need to be talked about, since now we can see that Empoleon is the protagonist of a curiosity related precisely to its types, since the one that was one of the best Pokemon of the fourth generation and that is also the final evolution of Sinnoh's favorite initial Pokemon is the only Pokemon with the combination Water / Steel.
Empoleon's Water / Steel combination is unique in the saga
It should be noted that this is something quite special due mainly to the fact that, with over a thousand Pokemon registered to date, Empoleon is initial last with a unique type combination, since, after all, Torterra was another Pokemon that enjoyed this privilege (unlike Infernape whose combination of Fire / Fighting types ended up giving up many fans of the series). However, with the arrival of Toedscool and Toedscruel, this unique range of Pokemon has come to an end.
Be that as it may, it must be said that Water and Steel is a great combination, being weak only against Electric, Fighting, and Ground, as well as being immune to Poison and resistant to most of the type table. And all this must be said knowing that, despite not being as popular as Infernape, the truth is that Empoleon has earned a place in the sagasince it has been a Pokemon that has made appearances in titles such as Pokemon Ranger: Shadows of Almia as in Pokkén Tournament.
Given this, it will be necessary to see if the foreseeable DLCs of Pokemon Scarlet and Purple make Empoleon lose its uniqueness, but until then remember that you can see this Pokemon in Pokemon Brilliant Diamond, Glittering Pearl, and in Legends Pokemon Arceus.