lThe perfect combination of the best of both versions of Final Fantasy VII.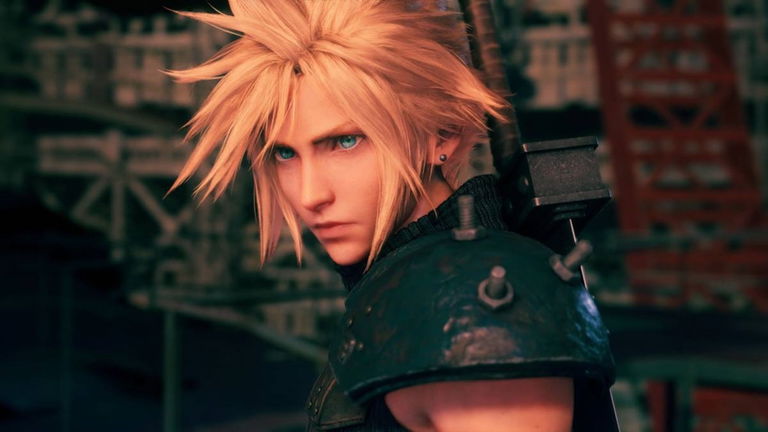 In recent years we have seen demake versions of games like Bloodborne that are responsible for making the game look and work as if it were from another era, PlayStation 1 in this case, although the case of this Final Fantasy 7 Remake it's a little different. You can enjoy the polygonal aesthetic from its original release, but the rest is just as spectacular as ever.
Namely, it is a mod for your PC version, not a proper demake version. Simply, this mod takes care of replace the original Final Fantasy VII Remake models with low poly models inspired by those of the original PS1 Final Fantasy VII. Check out.
The definitive version of Final Fantasy VII
Final Fantasy VII Remake continues to count today with a cutting-edge graphic and technical section, but there is still a section of the community, the veterans, who are nostalgic for the aesthetics of the original game. That polygonal aesthetic with pixelated backgrounds and simple effects that managed to conquer a whole generation of players. This mod created by Fantasy Raider combines the best of both worlds, the original aesthetics of its characters, with the technical aspect of the Remake, and the result is totally hilarious.
Specifically, this mod replaces only the models of Cloud, Tifa, Barrett and Aeris from the base game, and Yuffie and Sonon from the Intermission DLC. For this reason, although the characters change their model, the rest of the game remains exactly the same. They will be present both in gameplay and in-engine cinematicsbut the high-resolution model from Final Fantasy VII Remake returns in the game's pre-rendered cut-scenes.
The Final Fantasy XVI combat system will be a dividing element, they warn from Square Enix
Without a doubt, a mod that will brighten the afternoon of the most nostalgic fans of Final Fantasy VII who enjoyed the original PS1 game and are waiting for the second part of this remake, Final Fantasy VII Rebirth, to find out how this story continues. Let's remember that narratively it is not exactly the same as the originalso many things can happen.