Fortnite filters numerous contents of its next event
Don't miss out on what's coming to Fortnite.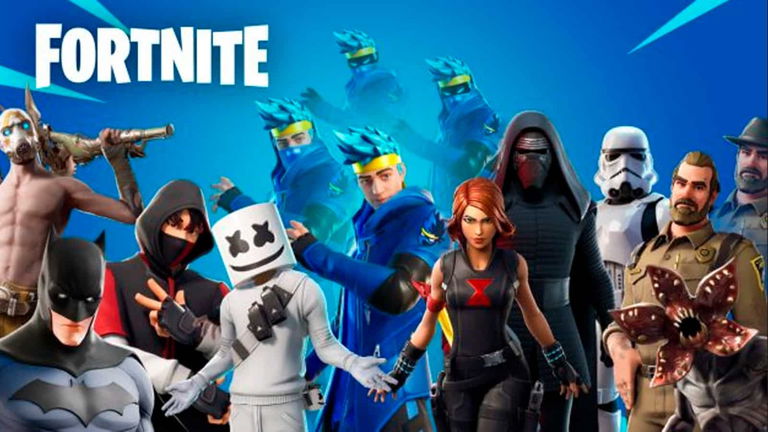 We have recently been able to see how a fan imagines a crossover between Overwatch and Fortnite, but the truth is that the Epic Games title is being, as always, one of the games with the most users globallythereby giving rise to the fact that, as they have been doing practically since it had its boom, continuous events are being launched in the game, thus giving rise to the fact that we have been able to learn new details about the next one that is yet to come.
In this way, it has been leaked that Fortnite's next big event will be Fracturedwhich aims to be the grand finale of Season 4 of Chapter 3 of Fortnite, would have already announced its contentbeing so it would be the December 3 when we would see everything that is to come to the universe created by Epic Games.
Different elements are filtered such as audios, sketches and so on.
In this way, advances have shown us how the nefarious Chrome spreads across the entire map, which many also use to theorize with a supposed tsunami that could destroy the island. And it is just at this point when the leaks supposedly coming from internal sources of Epic Games appear, thereby giving rise to which we have been able to know audios, sketches, a list of names and other elements that would be present in the Fracture event.
It should be noted that at the moment it has not been possible to confirm the veracity of these leaks, but it cannot be denied that the hype is through the roof, in the same way that the data provided appears to be either very real or very well done to sneak in the fake. For all this, you can take a look below:
Sketches of the fracture event! #Fortnite pic.twitter.com/wHuZowWpVc

— FNBRintel (@FNBRintel) November 27, 2022
Spoiler: Event Audio Includes voice lines! #Fortnite pic.twitter.com/TE3Pa16aYk

— FNBRintel (@FNBRintel) November 27, 2022
Here's all the quest related stuff you'll be able to do during the event! #FortniteFracture

(Finally figured out how to mark stuff as a spoiler) pic.twitter.com/3YuVojO0Au

— FNBRintel (@FNBRintel) November 27, 2022
Otherwise, it should be noted that Fortnite is still one of the most played titles worldwide and that has also managed to become a title that unites the most disparate franchises, such as DC, Marvel, Naruto, Dragon Ball, among many others. That being said, the title is available at PC, PS4, PS5, Switch, Xbox One, Xbox Series X, Xbox Series S and mobile devices.