Now you can buy FIFA 23 cheaper on Amazon: for 59.90 euros.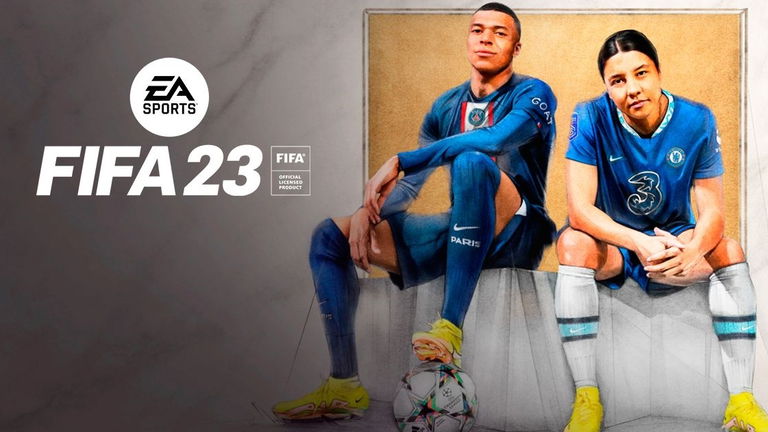 It's that time of year that gamers look forward to new installment of FIFA. The quintessential football simulator prepares for a new season where users can feel like Mbappé, Halaand and other great football idols. As usual it is a launch multi platformbut we're highlighting an incredible FIFA 23 deal below for only 59.90 euros on Amazon. This is the standard edition for PS4 that has a juicy 19% discountso it will be cheaper than in other stores.
Remember that PS4 games are totally compatible with PS5 console. You can play this FIFA 23 on any of the two Sony consoles at a lower price than at launch. You already know that physical PlayStation games currently exceed 70 euros, but this installment has a 19% discount which will save you 13 euros at least. FIFA 23 has the voices of the USAcommentators, so you can enjoy the audio with the best wireless gaming headset to experience it like a real match.
FIFA 23 Standard Edition
Get FIFA 23 cheaper on Amazon: 59.90 euros
FIFA 23 goes on sale on September 30, but you can play early with EA Play or by pre-ordering the Ultimate Edition. The rest can play it from the official release date and at a price cheaper if you take advantage of this offer. This is how popular modes like FIFA Ultimate Team come back to form your own team and challenge the other players to become champion of the season.
FIFA 23 is the best football simulator and this is the thirtieth installment of the saga with the curiosity that will be the last with the name of FIFA. Among the novelties, the HyperMotion2 technology stands out, which has captured the matches with machine learning from real life to create over 6,000 in-game animations. It has also been improved footballers movement towards the ball or the dribbles they make.
FIFA 23 Standard Edition
Now you can save some money to buy the standard edition of the game. FIFA 23 is available on Amazon for only 59.90 euros because it is 19% off, which is a small price difference from at least 13 euros.