God of War Ragnarok leak reveals Odin might not be that strong
Odin might have aged enough to fight, but he will most likely get the God of War Ragnarok prominence.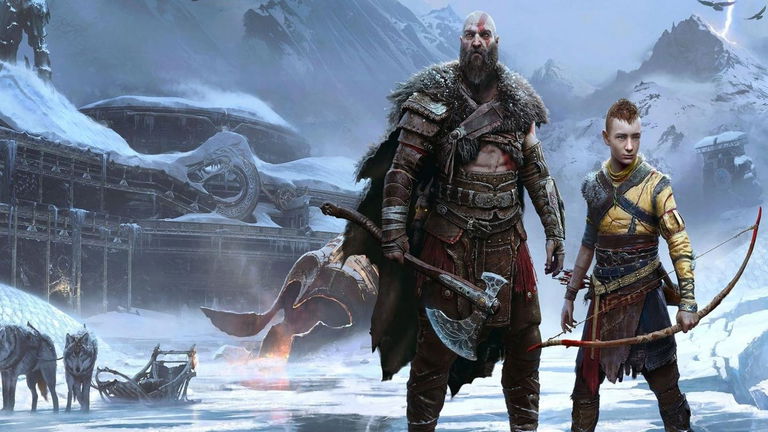 Much has been speculated about where the bosses will be located during the God of War Ragnarok journey, especially in the case of Odin, who has been on the lips of fans since the announcement of the official launch of this installment. However, there was a recent leak that revealed a stark contrast to Zeus, the final big villain.
But what will this mean? First of all, it should be mentioned that the God of War series has shown a wide range of enemies that players, embodying Kratos – the Ghost of Sparta – will have to face in the open world. Of course, all these enemies have had their respective merit, although not as much as Zeus (his own father who sent him on a path of death and destruction). So in an important battle he will have to fight Zeus after leaving Greece and settling in Midgard. After these events that seemed to finally point to peace in God of War Ragnarok, a new threat has been revealed in the form of Odin.
This character was kept hidden for a long time, but the secret could not remain in the shadows. Thus, a recent leak proves that Odin will appear in the next installment of the God of War series. And his appearance has surprised most fans for good reason.
As for God of War, the saga has been in charge of humanizing its gods, instead of the perfect bodies and highly developed muscles that usually characterize these characters in fiction. Rather, the franchise has decided to give Odin a more historical focus. This means that, unlike Thor – who is statuesque and distinguished by his strength – Odin has much more in common with Baldur, which could mean that he is not on the same level as Zeus.
Of course, they are not official data, so Santa Monica Studio could have different plans for Odin in God of War Ragnarok.
What will God of War Ragnarok's Odin be like?
A Reddit user, known as Dusk Golem, revealed that Odin will not have anywhere near the fearsome appearance that Zeus had in the first installment. In fact, his complexion would be somewhat weaker than the usual musculature of the Greek gods. And he is also close to old age.
Although the skin doesn't reveal any of his powers, it's likely he's just a character tired of fighting and looking forward to Ragnarok. Which makes sense, since in 2018's God of War, Mimir and Freya describe him as the only god feared above all else.. And even Mimir revealed that Odin married Freya to make a deal with Vanir, however, his intentions went far beyond seeking Vanaheim magic. Perhaps by this time Odin has already achieved a large amount of this power and this caused his physical deterioration.
In this sense, the apparent decision to move away from the muscular figure of the gods could bring with it a range of possibilities in terms of traits and personalities. And, if the leak of Odin's aged appearance is true, this could imply that the character has developed more wisdom than strength and other magical abilities that have begun their decline once Ragnarok approaches.
Also, a lot of information about Odin was revealed in the 2018 God of War, from the stories that Mimir tells Atreus during his ship journey. As this talking head claims, Odin is characterized by his cunning and can bring down his enemies through his way of thinking, rather than brute force, compared to his enemies. So it is very likely that for the next installment Odin will be too old to fight and will not be the final boss of God of War Ragnarok.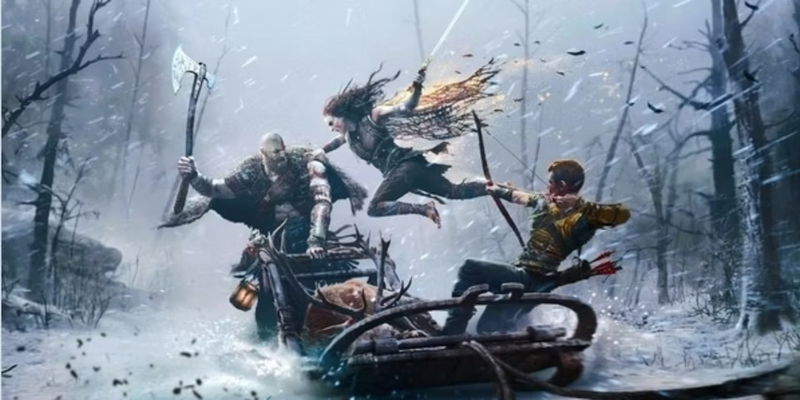 The latter gives rise to Thor becomes the most suitable final boss. Especially because of the secret of the end of the first game, along with how Baldur talks all the time about how his father had sent him to kill the last of the Jotun. And, if we continue in the same order of the narrations of Mimir in the God of War of 2018, Odin will most likely be the main villain for God of War Ragnarok. But, regardless of whether Odin is considered to be the final boss or not, what is certain is that he has a very important role to play.
Without a doubt, Katros and Atreus will face an unknown scenario and, very surely, the fury of the Norse gods due to the death of Baldur. In addition to meeting a threatening Thor, Freya will want revenge on Kratos for the death of her son; however, much remains to be discovered about Odin.