Goku's innocence goes in Gohan's genetic inheritance.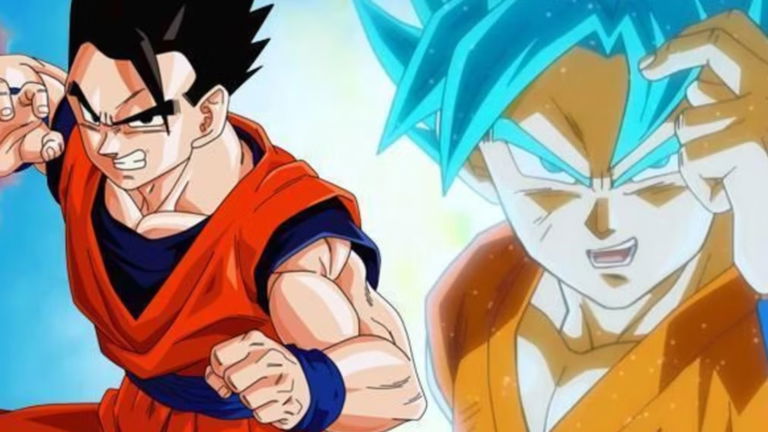 Dragon Ball is not that it has been characterized by having intelligent characters in its cast, since, after all, Goku only cares about getting stronger and fightingeven leading him to neglect his own family in order to continue facing great rivals even as children, this being what happened at the end of Dragon Ball Z when he left with Oob.
In any case, of all the characters who fight, it has always been considered Gohan as the smartest, since, after all, his mother always worried about giving him a good education, achieving with that that he even got to work at the university. However, despite all the knowledge he may have acquired over the years, the truth is that Gohan is just as clueless as his father. in some aspects that go beyond having obtained an excessively powerful transformation.
A baseball game put Gohan's identity at risk
This could be seen in chapter 423 of the Dragon Ball manga itself since here we see how 16 year old Gohan attends high schoolbeing able to see here some of the most hilarious moments of the character, since in order to prevent his companions from discovering that he has powers, Gohan tries to act like a normal human being.. However, Gohan's innocence and ignorance led to in a baseball game the whole cake was revealed.
And it is that in one of the sequences of the chapter we can see that Gohan was capable of jump higher than anyone to catch the ball, as well as hit it with the bat to make a Home Run and finally receive a ball in the face without flinching. This obviously sees Gohan as normal, especially since he has come to endure Cell's punches to the face.
However, here it is clear naivety of the hybrid between saiyan and human due to his few experiences in the world in which he lives, so it goes without saying that, although he did not want to be noticed, the truth is that does not go unnoticed among his peers. However, if Dragon Ball is characterized by something, it is that humans are even dumber, believing that what they are seeing is the product of magic, so Gohan's identity was kept secret for a while longer.