Hogwarts Legacy includes a reference to Ron Weasley that you may not have noticed
Here we tell you this interesting reference.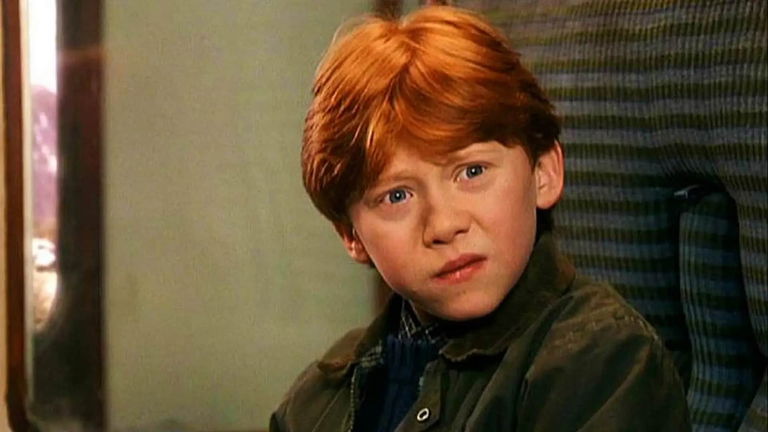 The Harry Potter books managed to mark an era, especially if we talk only about literature focused on adolescents. This led to many people becoming interested in the franchise, although it was only later, with the release of the films, that a different demographic joined the legion of fans of this much-loved saga. This step they took well, without haste, and delivering us high quality movies (in most cases), but we can't say the same about when they tried to jump into video games.
Luckily, now Hogwarts Legacy has come to us, a video game that does achieve its goals (as you can see in our analysis), but it manages to go even further, something especially meritorious given that it is set in a time that is highly unknown in the franchise. Even so, this does not mean that we cannot find certain references to people from the time in which the books and films are set, although this one seemed to us to be very intelligent and subtle.
Ron is present, through a reference, in Hogwarts Legacy
This turns out to be a very subtle reference, which many of you will have heard, but few of you will have understood, regardless of whether you are more or less Harry Potter fans. Specifically, during a secondary mission of the game we will have to enter the Forbidden Forest, something that is not unusual, but we will have to do it by following a series of butterflies.
You may wonder what is important about this, and it is that in the second movie of the franchise, when Ron and Harry are following the spiders, also the Forbidden Forest, the first gets to say "Why couldn't we have to follow butterflies?" (or something similar), something that connects perfectly with this Hogwarts Legacy quest.
Of course, this is not the only reference we can find to the books and movies, but this one, which has been revealed by a Reddit user, is one of the most subtleso it will most likely go unnoticed by most of the game's users.
We can only recommend that, if you are playing Hogwarts Legacyand you are having problems with certain missions or something similar, take a look at our complete guide to the game.