One of the most awaited moments for all the fans of the CS:GO: IEM Katowice 2023. The Polish city dresses up in the February 1 to 12 with one of the most important and historic tournaments in the shooter with an unbeatable setting such as the Spodek Arena. Before the main event, eight teams have to earn a place in a complicated play-in It will only last three days. This qualifier has great teams, but the national scene will be very aware of what the ENCE of SunPayus does.
This Wednesday, February 1, will start this play-in in which 16 major international teams participate. Of that total number, only eight of them will get a place in the main event. The format is simple. The team that wins two matches gets that spot.but a defeat is allowed thanks to the lower bracket. The first confrontation is to the best of a map while the matches that mean elimination or classification is to BO3. Therefore, surprises are reserved only for the first shock. The first four classified will be announced on Wednesday and the remaining ones on Friday.
SunPayus wants to be in IEM Katowice 2023
Possibly FURY, BIG, fnatic, OG, Spirit, NIP, ENCE and Cloud9 be the teams with the most name and favorites to get those eight available places, but be careful with the details. Evil Geniuses already left good feelings in BLAST Premier, sprout has a bag and complexity He is trained a small surprise in the first game. To all this is added that the year has just begun and the first matchup is the best of a map. In addition to the interest that teams like NIP or fnatic may have, great attention falls on SunPayus.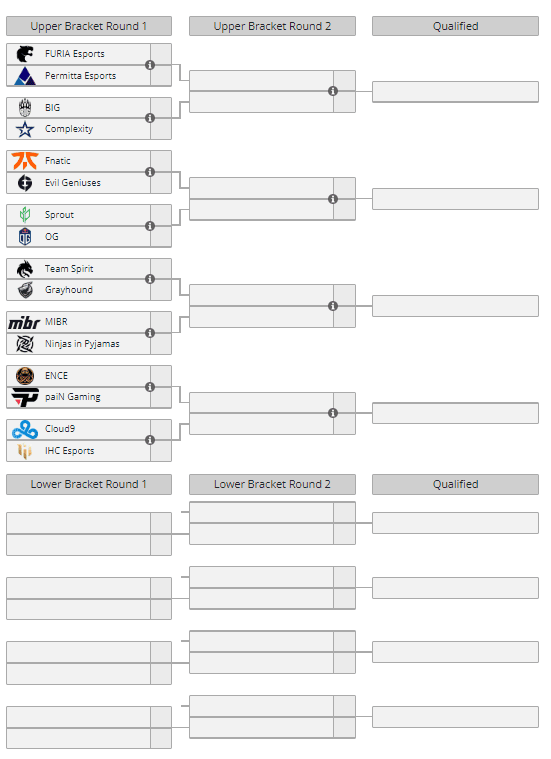 ENCE will face the Brazilians from paiN Gaming In the first crossing, a much inferior rival to the Finnish organization. The difficult thing would be in a hypothetical second match against Cloud9, a squad that comes with changes after the recent buster signing The Murcian wants to be in the main event of one of the most important events on the international scene to start 2023 in the best possible way.