Iron Man aims to star in a different game than the one announced at the D23 Expo
To date, several Marvel superheroes have had their own video games.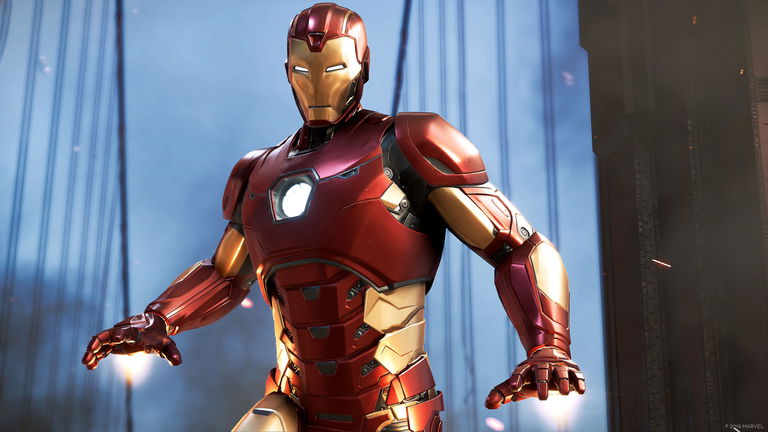 During these days it has been possible to see that Marvel has been on everyone's lips due to the celebration of Disney's D23, being so that in this event more information has been shown about not only the superhero movies of this company, but we have also been able to see how several video games have been shownThe biggest example of this being the upcoming Captain America and Black Panther title of which we've only seen a CGI teaser so far.
Under this same premise, and as happened in the cinema, it must be said that superheroes are growing in the medium, this being something that began The Batman Arkham Tetralogy, which have opened the ban for us to see titles like Injustice, the future Wolverine game and even the wall-crawler, as we know that Marvel's Spider-Man 2 aims to show its gameplay very soon despite losing the Disney event. And having said all this, it seems that Iron Man is the next to jump on the bandwagon.
An Iron Man Game That Hasn't Even Been Announced
Given this, a series of points must be clarified, the first and most important of all being the fact that this information is a rumor, so it must be held with tweezers until we know something. On the other hand, it should be noted that Iron Man has already had a game of his own in recent years, although this was exclusive to PlayStation VR. On the other hand, it would be an individual iron man project.
Clarified all of the above, Tom Henderson, a well-known insider, will have talked about a Marvel project made by EA, this being a game that they would be making for one player. In this way, the well-known leaker commented that he had heard that it was Iron Man, this being something that he seems to have confirmed later:
I've heard a few rumors that it's Iron Man but I never had anything concrete to fully report on.

Put this heavily under the "rumor" category for now and if I hear/see more information that's concrete I'll report on it properly. Just thought it was worth mentioning. https://t.co/MF3ddG04yR

— Tom Henderson (@TomHenderson_) August 3, 2022
Similarly, it should be noted that Jeff Grubb has also spoken in parallelaffirming that it will not take long to see it in action at the same time that this title is expected to come out before Captain America and Black Panther. Time will tell, but for now we have to wait to see if these words come true.