Iron Man reveals why he's jealous of Captain America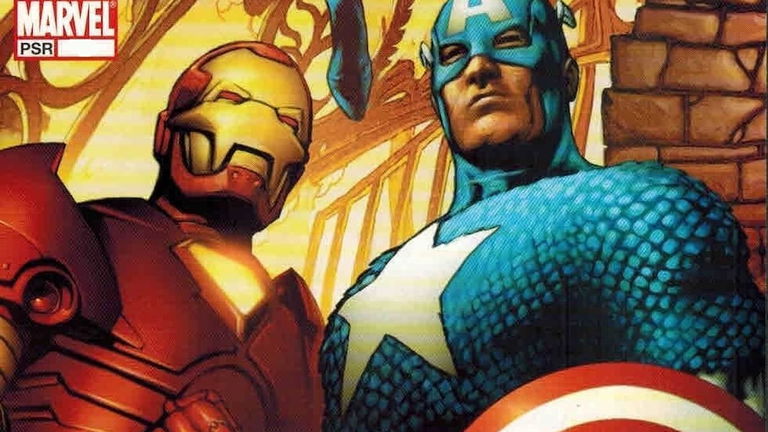 Today Iron Man and Captain America are among the most beloved Marvel charactersbeing so that the UCM has helped a lot to make this happen, since, after all, we are talking about two of the fundamental pillars with which this universe has been built, being so, after the march of these after Avengers Endgame, only Thor has remained of what is known as marvel trinity.
Be that as it may, leaving aside the film versions, it should be noted that Captain America and Iron Man have been great allies in the comics., although that does not prevent conflicts between them have also arisen. In fact, the origin of the Civil War of the comics, the first, was precisely the disagreement between these two characters over the Superhuman Registration Act, which led each one to a tragic outcome.
Captain America is limited to hitting and giving speeches, while Iron Man must find the most difficult solutions
Given this, it must be said that a characteristic of Iron Man is that, in certain senses, is envious of Captain America, this being a feeling that, despite not being widely exploited, has been mentioned on several occasions. Of course, it seems that, as recently revealed, there is something of depth in this feeling.
And this is because, in the comic AX: Judgment Day #3 we can see how Iron Man explains that this envy comes from he must seek the most difficult scientific solutions, which have even led him to earn the hatred of many. On the contrary, Captain America is known for giving inspirational speeches, as well as for being a moral leader, this being something that has led him to earn praise. And it must be said that he is not lacking in reason, since, after all, in the aforementioned comic Iron Man is trying to defeat a Celestial.
Despite everything, it must be said that the Captain America's life is not rosy either, since, after all, it has been seen that even the Red Skull has joined the Avengers, this being his greatest enemy and the one that has put the world in check on more than one occasion. You can imagine that this will not have made him too happy.