After a month of using Pokemon GO Plus +, we bring you our impressions of the new device that wants to be your best companion in the Pokemon capture round.
Pokemon is one of the franchises innovative in the video game sector, always looking for a new mechanic or technique with which to impress its players and continue to maintain the desire to capture pocket monsters. For it, The Pokemon Company used to launch devices that accompany the experience, something that we have already seen in the past with objects such as Pokemon GO Plus, the Pokéball Plus for Let's GO Pikachu/Eevee and, if we go back to more distant times, the mythical link cable to exchange Pokemon or the Game Boy Cameraamong many others.
Times have changed and now Mobile phones are an essential element in our lives., so The Pokemon Company is launching itself more and more strongly to bet on said platform. They already did it in 2016 with the tremendous success of Pokemon GO and they have replicated it now in 2023 with Pokemon Sleep, whose launch has been somewhat more discreet. However, both proposals are accompanied by a new device, the Pokemon GO Plus+, the improved version of the object that came at launch with the application and that includes new functions to make life easier for players. But, Is it really worth the outlay for such a device? That's what I'm going to tell you in the next analysis.
Pokemon GO Plus+
What is Pokemon GO Plus+ used for?
Pokemon GO Plus+ is the new device launched by The Pokemon Company for accompany and complement your applications on mobile devices: Pokemon GO and Pokemon Sleep. It has very different functionalities in one or another game, so I will explain later what is the specific use for each of them. However, what you should know is that it is a device capable of measure your sleep levels and timesomething that has influence in both games, although with a greater presence in Pokemon Sleep, of course.
Through light signals and sound effects, Pokemon GO Plus+ is capable of performing actions by itself while you walk calmly down the street and carry it in your pocket, something that was blamed on Poké Ball Plus, which was much more cumbersome in this regard. Each light signal has a different meaning to notify you of the action that the device has performed, while the sound signals are mainly intended for your new sleep partner: Pikachu, capable of singing you lullabies and saying good morning, among other things. The truth is that it is a very original gadgetbut whose practicality in this sense does not contribute excessively, at least in relation to Pokemon Sleep, but I will talk about that later.
A much lighter, more comfortable and effective desEsports Extrasfor both applications
The most impressive thing about Pokemon GO Plus+ is its design, more flattened, mainly so that it does not stand out in the pocket or to fit perfectly as a bracelet. The Pokemon Company has thought about these aspects in order to facilitate the task of transporting it away from home and the truth is that they have found the key. Although it turns out something bigger than the original Pokemon GO Plusits desEsports Extrasis quite elegant and fits perfectly on a Pokéballan essential element for any trainer and that fulfills its function in a better way with the lore of Pokemon.
Pokemon GO Plus+ has dimensions of 6.5 cm in diameter and 1.8 cm thick, while its weight is only about 50 grams, so it is really light and comfortable to transport. In addition, its use is very simple, since it has just two buttons that can be pressed or held to perform the actions in a few seconds, so it does not require a large action to activate it. Also, you can configure from the applications themselvesso it is a passive plugin that will help you at all times without the need for you to do anything with it.
On the other hand, Pokemon GO Plus+ has a great autonomy in its batteryso you can use it for hours every day and don't load it until next weekguaranteeing that the experience in your Pokemon GO expeditions has its functions without fear that the battery will end up running out after a few hours.
Pokemon GO Plus+ in Pokemon GO
It seems that at The Pokemon Company they are aware that the main bet on mobile devices is still Pokemon GO and that may be the reason why the new device continues to bear its name. Pokemon GO Plus+ has many more features in the aforementioned game than in the sleeping application. In fact, activate a new research to be able to catch a special Snorlax with a nightcapsomething that connects both applications, although the final prize is obtained in Pokemon GO.
In addition to this, Pokemon GO Plus+ is able to spin PokéStops on its ownwithout you having to carry out the action on your mobile phone and, as if that were not enough, it will also be dedicated to catch the pokemon you find on the way. One of the most interesting functions in this sense is that from the application itself you can configure the type of Poké Ball that you want to use for those captures, so if you choose the Ultra Ball, you will have a greater range of success in the most difficult captures. As with the previous version, Pokemon GO Plus+ will notify you of this type of action with light and sound signals.
As if this were not enough, if your Pokemon GO Plus+ is connected by Pokemon Sleep to record sleep hours, you will also have rewards in pokemon goso that depending on the quality of your rest, you will receive a certain amount of stardust, in addition to some stickers and you will be able to increase the friendship level of the Pokemon that you have as a companion at those moments. Therefore, the use of Pokemon GO Plus+ provides great benefits that can be of great help in your regular practice with the application.
Pokemon GO Plus+ in Pokemon Sleep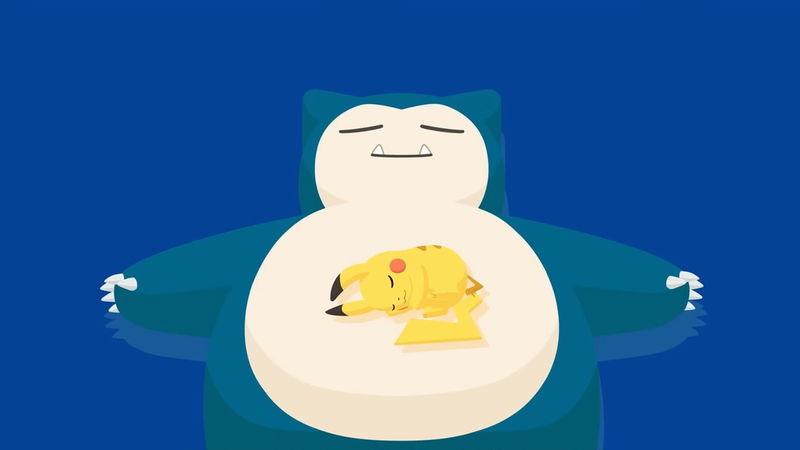 Regarding Pokemon Sleep, Pokemon GO Plus+ arrives for make your life easier and especially that of your mobile phone. If with the application you must have the mobile on top of the bed and with it active, thanks to the device you can stop doing this to make it the element designed to record your hours of sleep in the app. To do this, obviously, you have to link it to it and, once you do, it will be the Pikachu that lives inside it that will give you the signal that it is time to go to sleep, singing you a lullaby. Similarly, you can be in charge of say good morning if you configure it for it.
However, the functionalities of Pokemon GO Plus+ with Pokemon Sleep are much less than with Pokemon GOsince the only thing you will unlock will be a Pikachu with a nightcap that will help you in the task of looking for food for Snorlax, at the same time that you can unlock some new sounds for the cute Pokemon. However, there is little more that cannot be done with the application itself, so its main mission in this regard is to offer you greater comfort and not sacrifice the useful life of your phone when recording hours of sleep.
On the other hand, through the connectivity between both applications, depending on the PokéStops that your Pokemon GO Plus+ has spun in Pokemon GO, you will be able to receive a greater number of berries, which will help you in that task of feeding Snorlax more easily. The rest of the things are a complement to everything that can already be done without the device, so these are its main functions.
Pokemon GO Plus+
Final evaluation of Pokemon GO Plus+: is it worth it?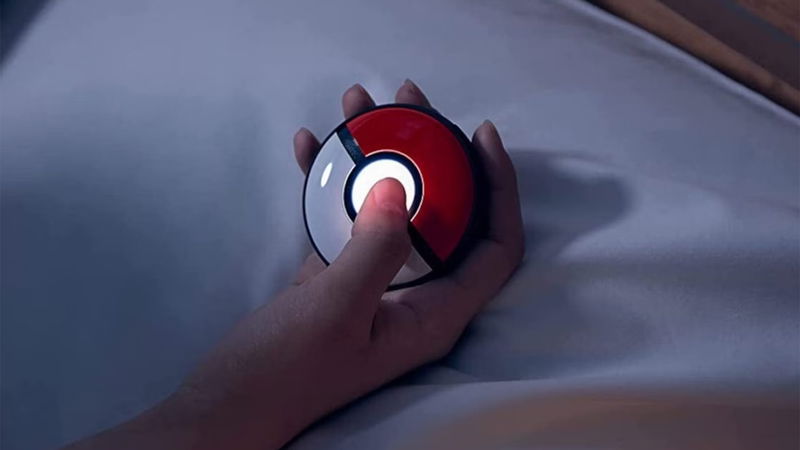 Is really difficult to define if Pokemon GO Plus+ is worth itsince its target audience is the one that follows enjoying Pokemon GO regularly and that you can use it as a plugin for Pokemon Sleep. In this way, although its price of 60 euros may seem a bit highhas enough wickers to offer a more comfortable and effective experience in both applications. However, if you play both titles for mobile devices casually and you are not going to use it daily, it is probably an unnecessary complement to your gaming sessions and it will not bring you much, although it can also be the perfect excuse to let him do the Pokemon GO actions by himself while you enjoy other chores out of home. It certainly seems like a much more effective and interesting idea than the previous model, but Pokemon GO's popularity has declined markedly since the initial device was released, so it's probably now a question of a niche product dedicated to a smaller sector.