GOTY 2021 arrives on Nintendo Switch later this year.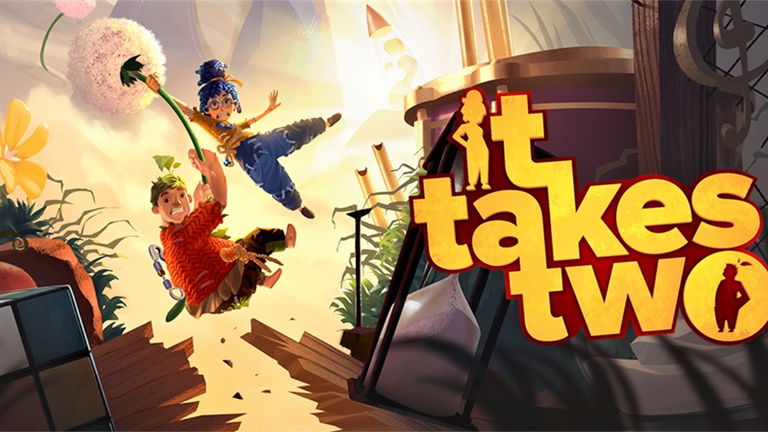 It Takes Two, Named Game of the Year at The Game Awards 2021, has been playing for some time in the pools of the next Nintendo Switch releases and, although it has been waiting perhaps a little longer than necessary, it has confirmed its launch for the Nintendo console. It Takes Two is finally coming to Nintendo Switch next November 9.
This is the action, adventure and platform game from Hazelight Studios, from the always charismatic and controversial creator Josef Fares. A game recognized worldwide for one of the most original cooperative gameplay in recent years, at the same time that it deals with a story focused on couple relationships. Follow the story of a couple about to separate that is turned into the figurines that her daughter made of them, they will have to resolve their differences if they want to return to their original appearance. Which will lead them to live a total adventure.
"Embark on the craziest adventure of your life with It Takes Two, a multi-genre platformer created exclusively for cooperative play. Play as Cody and May, a troubled couple of humans turned into dolls by a spell. Trapped in In a fantasy world, seductive love guru Dr. Hakim will reluctantly challenge them to save their broken relationship. In order to get back on track, they must face a wide variety of gleefully disruptive challenges".
In this first It Takes Two gameplay trailer on Nintendo Switch We have been able to take a first look at what the Josef Fares game will look like on the Nintendo console, very familiar to what we were already used to from its launch on PlayStation and Xbox consoles, and PC, but with the occasional cut to fit the technical limitations of Nintendo Switch. can be played either locally or online without even having the game thanks to the so-called Friend Pass.