The game will feature new features for both its adventure and its mini-games.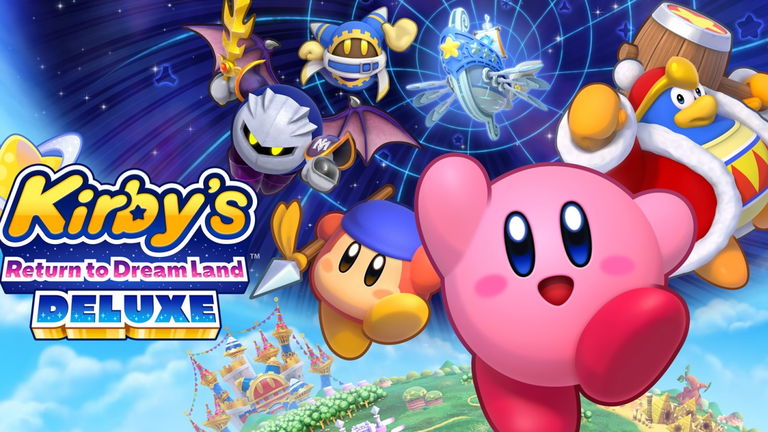 Kirby's Return to Dream Land Deluxe has been announced for Nintendo Switch with release date: the February 24, 2023. The title is an improved version of the Kirby's Adventure Wii game for the legendary console. So, once again, up to four players can go on an adventure with Kirby and his friends to go through Dream Land and help Maglor repair his spaceship.
Kirby's Adventure Wii had the classic copy abilities as well known as the Sword and the Whip, while in Kirby's Return to Dream Land Deluxe not only these will be present, but also there will be new ones like Mecawhich will allow Kirby to become a robot and fly through the air, attack from a distance with the cannon or melee to give a good blow to the enemies.
In the game Kirby can also absorb enemies and use special super abilities, ultra-powerful versions of the copy abilities. Along with the character will also be Meta Knight, King Dedede and Waddle Deealthough all players can control their own Kirby if they wish.
Kirby's Return to Dream Land Deluxe features new mini-games
Kirby's Return to Dream Land Deluxe will bring back Kirby's Adventure Wii mini-games for up to four players. Some subgames like Dojo Ninja and Samurai Kirby are from the original title, though there will also be a brand new one called Grimoire Hunter of Maglor of which we have been able to see some first images.
Kirby's Return to Dream Land Deluxe was just one more announcement in today's Nintendo Direct. The sequel to The Legend of Zelda: Breath of the Wild has been revealed as Zelda: Tears of Kingdom, which already has a release date, while Pikmin 4 has also been unveiled anticipating its triumphant return next year.