Knockout City says goodbye to us, the final closure of the servers arrives.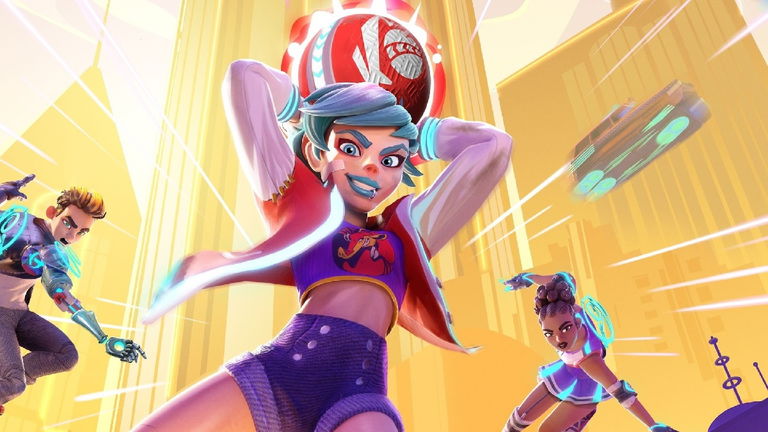 In May 2021 we were able to enjoy Knockout City, the game based on dodgeball that EA offered us. After a while, Velan was the company that took over the game and went on to become a free to play. Although many people have enjoyed this title, its last season will be released on February 28.
Despite the success it had in its beta, this season 9 will mean the closure of Knockout City, but we will be able to continue playing until the end of it. this new season It will last for 12 weeks, sealing the final closure of the game on June 6, 2023. We still have a few months to enjoy this installment and continue showing our skills with the ball and the many KOs options that this title offers us. .
Knockout City says goodbye after two years of travel
Yes indeed, transactions that were made using real currency will be disabled on the day Season 9 begins. In addition, Velan has also commented that he is planning to release a version for PC and that people can continue playing with their own servers. Something that many people will like.
Despite more than 12 million players and billions of KOs around the world, the game has many aspects to improve to attract and keep new players in order to be sustainable.
Velan Studios itself confirms that although They cannot promise the return of Knockout City, they do promise us that we will be able to continue seeing new and innovative games from them. In addition, they also refer to everything learned in this installment, making it clear that they can use it in future installments of the study.
Now we can take everything we learned, everything that was successful, and everything that needed improvement and get to work on it. This will allow us to explore new possible experiences for Knockout City and other games or products that we are excited about.
As you can see, the study seems to be clear that the end of Knockout City has come, but its journey in the world of video games has not. Velan Studios promises us new and fun projects that we can see in the future, hopefully near. If you want more information about this decision, you can access the official blog at this link and find out all the details.