Disney+ is full of premieres at the perfect time to start your subscription.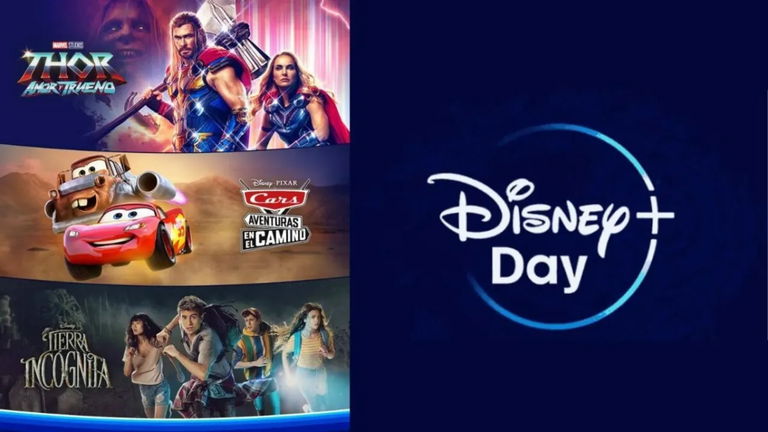 One more year, the celebration of the Disney+Day has consisted of a long list of premieres such as Pinocchiolive-action of the Disney animated classic; Thor: Love and Thunderfourth installment of the Marvel saga; Cars: on the road, new Pixar series; Mike, Pistol, Heart attack weddings, The Simpsons: Welcome to the Club, Obi-Wan Kenobi: The Return of a Jedi, Tierra incognita, Growing up or The Zone: Survival mission together with the rest of the premieres of the month of September. However, the streaming platform has more surprises for your most special day.
Subscribe to Disney+ NOW
Although the celebration of Disney + Day has taken place on September 8, the promotion for old and new subscribers to get hold of a month of Disney+ for just €1.99 continues to be available until September 19. Thus, anyone is invited to discover the platform for less than €2 for a month, going on to pay the standard price from the following month if they decide to continue subscribing.
This month classics like the mythical Malcolm in the Middle have returned, while the Marvel universe is extended with the presentation of she hulk in his own series, or the adventure of Andor in a series that tells how the Rebellion against the Empire was born, and how people and planets got involved. For its part, The Kardashians reveal their day-to-day life again in their second season, while The return of the witches 2 will resurrect the Sanderson sisters 29 years later in a film that is already making history.
The benefits of Disney+
Disney+ has a monthly or annual subscription, with a one-year subscription for €89.90 being more recommended, since you save up to two months of subscription compared to the monthly option. Among the platform's features, it stands out being able to create up to 7 different profiles and play on 4 devices at the same time with high image quality, unlimited downloads, parental control, and Group Watch, which allows you to view content simultaneously with private chat for discuss the contents with friends.
Subscribe to Disney+ NOW