Logitech's most versatile, complete and discounted mouse is thrown at the price
One of the mice that has accumulated the best reviews in its history, now with a great price.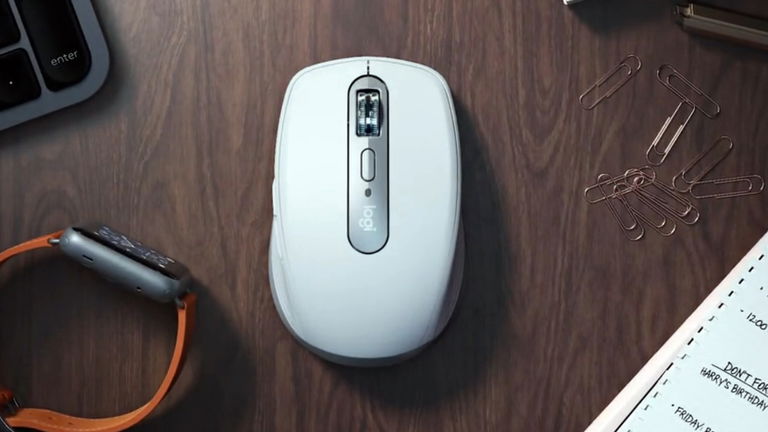 If you're looking for a mouse to be able to use on any platformthis one from Logitech today has a great discount with which reaches an all-time low this year. The Logitech MX Anywhere 3 falls to the 105 59.99 euros at Amazon, when in other stores like PcComponentes we have it at 69.99 euros or at MediaMarkt at 75 euros.
It is a mouse that can be used both to play and to work, edit images/videos, edit lines of code or navigate with ease by Internet. This model is compatible with all systems, but it is specially designed to work like a charm on Apple systems (iOS, iPadOS and macOS). But don't worry, you can also use it on Windows, Android and Android TV.
Logitech MX Anywhere 3
Buy Logitech's infallible mouse
Logitech is by far the best manufacturer of peripherals of today, and of mice and keyboards knows a while. This Logitech MX Anywhere 3 is a perfect mouse to use both at home and on the go or on vacation. It works with bluetooth technology and has a number of preconfigured functions in its buttons that will serve as shortcuts very useful in certain applications such as Microsoft Teams or Zoom, among others. We have the back / forward buttons that can also do redo / undo or start / stop videos or mute microphone.
In the same way, we have a click on the wheel, as well as another button to change modes (gradual rotation or free rotation). having internal memory, can act as clipboard between various systems and devices. We will can connect it to 2 or 3 computers/tablets/mobile phones at the same time, and copy/paste content from one to another. It is a very light mouse, it only weighs 99 grams, its measurements are 10 x 6.5 cm and 3.4 cm high. The sensor that integrates reaches 4,000 DPI, quite accurate for this price and for its size.
For main mouse and travel mouse, this Logitech
One of the aspects that brings us to mind whenever we talk about a device that we use for several hours and that does not have a cable is its autonomy. This Logitech MX Anywhere 3 has a battery that will give us up to 70 days of continuous use. This, if we pass it to more real data (with a use of 5 hours a day), it would be about 336 days of useAlmost a year on a single charge. It has fast charging with its USB-C portwith only 1 minute connected you will have 3 more hours of use.
Logitech MX Anywhere 3
One of the aspects that I like the most about this mouse is its wheel and its operation. It is completely silent and is capable of moving up to 1,000 lines in a second. It is made in machined steelwith a look and feel very premium and a dynamic inertia that is felt. It's a pass in every way.