MediaMarkt places this powerful Acer gaming laptop on offer at its lowest price: it does not reach 800 euros and can handle everything at 1080p
Laptops stopped being computers for "lighter" uses such as working or studying a long time ago. We already have a large number of gaming laptops available on the market, units that allow us to play practically everything we want with great performance, but without giving up having a computer that at any time we can pick it up and store it in the backpack to take it with us everywhere.
Gaming laptop – Acer Nitro AN515-46-R80A, 15.6″ Full HD, AMD Ryzen™ 5 6600H, 16GB RAM, 512GB SSD, GeForce RTX™ 3050Ti, No OS, Black
Today we have it much easier to find a good gaming laptop that rivals a desktop gaming PC without having to spend a fortune on it. Obviously, if we are attentive to the offers that we are seeing in the different stores, we can save good money, which never hurts. If you were looking for a new laptop to play, don't lose sight of this Acer that MediaMarkt has on offer today: it can be yours for 799 euros, a discount of 100 euros with respect to what your PVP marks.
Acer has several years behind it and where it has been launching very latest products, and most of the time with fairly reasonable prices. The laptop that stars in this offer is the Acer Nitro AN515-46-R80A, a very good gaming laptop perfect for those who are looking for a gaming computer with which to play everything and do not want to spend a fortune on it. It is a unit that has an AMD Ryzen 5 5600H processor with 6 cores, and a 4 GB GeForce RTX 3050 Ti, two elements that will allow us to play everything we want at 1080p without giving up good performance and technologies such as ray tracing.
Its two main components are very consistent with its screen, a 15.6-inch IPS panel, Full HD resolution and an update rate of 144 Hz. With it we will obtain great image quality and very wide viewing angles, as well as spectacular image fluidity. It also has a 512 GB SSD and 16 GB of RAM, so the memory section is also well covered. A great team that we can take with us for a little less than 800 euros, although it will "force" us to install Windows 11 ourselves.
Super deals available today
Asus TUF Gaming VG249Q1R 23.8″ LED IPS FullHD 165Hz FreeSync Premium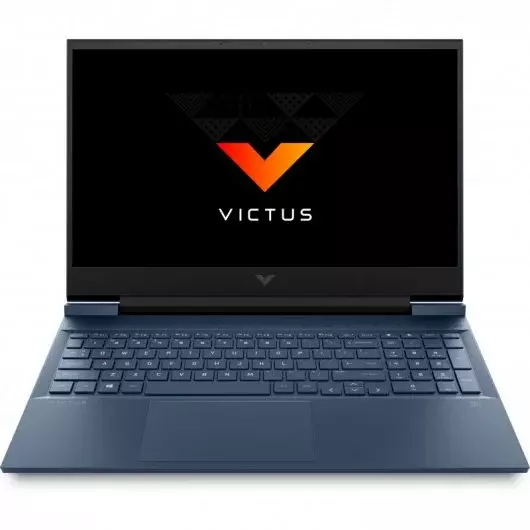 HP Victus 16-d1038ns Intel Core i7-12700H/16GB/512GB SSD/RTX 3050/16.1″
MSI GeForce RTX 3060 VENTUS 2X OC LHR 12GB GDDR6
Image | Acer
In Esports ExtrasPc Offers | Today PcComponentes has this (even) cheaper gaming chair on offer: make your long gaming sessions much more comfortable for just 90 euros
In Esports ExtrasPc | The RTX 4080 of laptops will not be small feat, surpassing the 3080 Ti according to the new leaks