Microsoft accuses Sony of blocking certain games from coming to Xbox Game Pass
It seems that the ban has been opened to a possible war between companies by Activision Blizzard.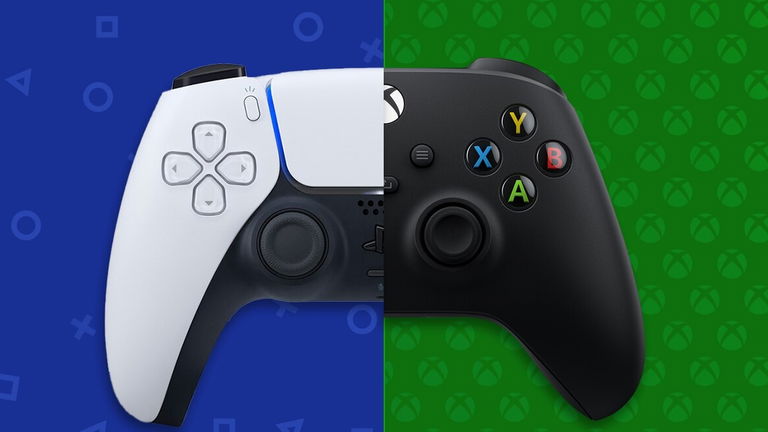 Although there are three renowned console manufacturers in the video game industry, the truth is that Sony and Microsoft are the most direct competitors, leading this to the Nintendo Switch, thanks to its exclusives and its hybrid format, go it alone when it comes to selling consoles. However, when it comes to PlayStation and Xbox, there will always be people who have to choose between one and the other.
It is precisely for this reason that it is normal and natural for both companies to try offer incentives development teams to have exclusive content, this being something that has materialized in recent years with Marketing campaings such as those of Call of Duty with PlayStation, as well as the arrival of titles to Xbox Game Pass. However, it seems that this time both companies have collided.
Microsoft is in the process of formalizing the purchase of Activision Blizzard
According to what has been seen in a recent report that Microsoft has mandated the Administrative Council for Economic Defense (abbreviated as CADE) of Brazil, the American company would have mentioned in it that Sony would be trying to inhibit the growth of Xbox Game Pass avoiding the arrival of new content to the Microsoft console subscription service, this being something that has been added in a document that is intended to justify the acquisition of Activision Blizzard, which took place last January and is currently in the process of being formalized.
It is worth mentioning that this affirmation has not been accidental, since it came in the form of a response when the Brazilian organism questioned that Xbox's acquisition of Call of Duty could be anti-competitive for the video game industry, this being the justification given by the Americans to reinforce the idea that Sony is already taking its pertinent measures. According to this report, what Microsoft said would be the following:
Bearing in mind that exclusivity strategies have been at the core of Sony's strategy to strengthen its presence in the video game industry, and that [Sony] is a leader in the distribution of digital games, the concern [de Sony] with the possible exclusivity of Activision content is inconsistent, to say the least.>
They go on to add that the measures carried out by Sony They are just a test of the Japanese company fear of a business model that has been branded as innovative by offering high-quality content at a low cost for players, this being something that is materialized with the arrival of games on the day they launch on Xbox Game Pass.
Sony would be exercising a blocking right to prevent games from reaching Xbox Game Pass
So far we could say that everything was following its natural course, but the surprise came when the same report stated that Xbox Game Pass's ability to grow has been hamperedsince this is when Microsoft accuses Sony of paying some blocking rights in order to prevent other video game development companies and studios from adding their content to Xbox Game Pass and other subscription services that belong to the competition.
In fact, the report compiles what was revealed in the Epic vs. Apple lawsuit from last year, where it was seen that Sony would be carrying out this practice, which not only affects Xbox Game Pass itself, but has been seen being executed by companies on several occasions. To give examples of this, Nintendo has reserved the temporary exclusive of No More Heroes 3at the same time Sony and Microsoft did the same with two great Square Enix sagas respectively: Final Fantasy VII Remake and Tomb Raider.
The document goes on to state that Sony's objective with these measures is prevent other subscription services from threatening your market dominancethis being something in which the Japanese company would already be putting measures with PlayStation Plus renewal and all the games available on this service.
Knowing all of the above, it should be noted that Bandai Namco, Ubisoft and Sony itself submitted reports to CADE last month to rule on the acquisition of Activision Blizzard, what was said by these companies being something that has not yet been released publicly mostly.
It is not known if the statements of both companies will have consequences in their relations
However, one thing that is known is that Sony claimed that the acquisition could influence users so that they buy an Xbox instead of a PlayStation en masse, since Call of Duty is an essential game in the commercial successes. In this way, these statements by Microsoft could be a response to this Sony report that could weigh down the purchase.
It is worth mentioning that Phil Spencer has confirmed Call of Duty will not be exclusive to Xbox on several occasions, thus giving rise to Sony's statement being meaningless, although it remains to be seen if they decide to add it in the future exclusive content Although it is not fundamental, it can make some users go headlong for the Microsoft console.
For all that has been said, we will have to see how this soap opera ends, since the purchase of Activision Blizzard is being the most important in the video game industry throughout its history, thereby giving rise to many users and managers of both companies closely monitoring any movement by both companies.
For the rest, it should be noted that today Sony has not responded to these accusations from Microsoftbeing in doubt if they will do so at some point, so we will keep waiting to learn more about these comments as well as the possible consequences that they could have regarding relations between the two companies in the public sphere.