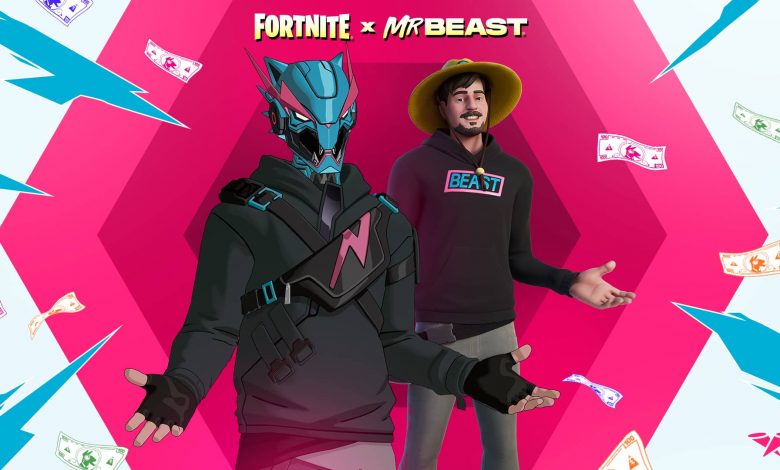 It's nothing new that MrBeast prepare something in which money is the great protagonist, so you must not lose the habit. The content creator will celebrate the launch of his skin in Fortnite organizing a tournament with a million dollars for the champion. MrBeast continues to "give away" money through its content and takes advantage of appearing in the video game of Epic Games to reward a single winner with a huge amount of money.
MrBeast surpassed PewDiePie a few weeks ago as youtuber with more subscribers thanks to his eccentric videos, but also to the little content generated by the Swede. The American has historical videos for the platform in which the money used for it has an obvious role. MrBeast will have a skin and multiple challenges starting December 14. Besides the skin, will include a new pickaxe, backpack, hang glider, spray, loading screen and a dance where money can be wasted. What do you think they will have done to celebrate it? Obviously, a tournament with many tickets at stake.
The Mr.Beast tournament in Fortnite
The players who meet the requirements will be able to compete in the MrBeast Extreme Survival Challenge which starts on saturday December 17 at 6:00 p.m. and will be available until 9:00 p.m. Participants will have to avoid dangers, collect coins and survive extreme challenges to get the highest possible score in those three hours. What would a MrBeast event be without money? For this very reason, andThe player with the highest score will win nothing more and nothing less than a million dollars.
I am now the guy from Fortnite! Also this Saturday we are hosting a $1,000,000 challenge in Fortnite that anyone can join 😀

— MrBeast (@MrBeast) December 12, 2022
Also, the top 100,000 players will get a special Mr.Beast umbrella. It's not a million bucks, but it's not bad. This mode will be available from Tuesday, December 13, so there will be time to practice before the challenge begins. Take advantage of these days to train in this fun and original way and be able to arrive as prepared as possible for the final event. One million dollars from Mr. MrBeast is waiting for a new owner.