Games
My Hero Academia confirms a popular theory about La Brava
The most recent chapter has confirmed this theory of La Brava.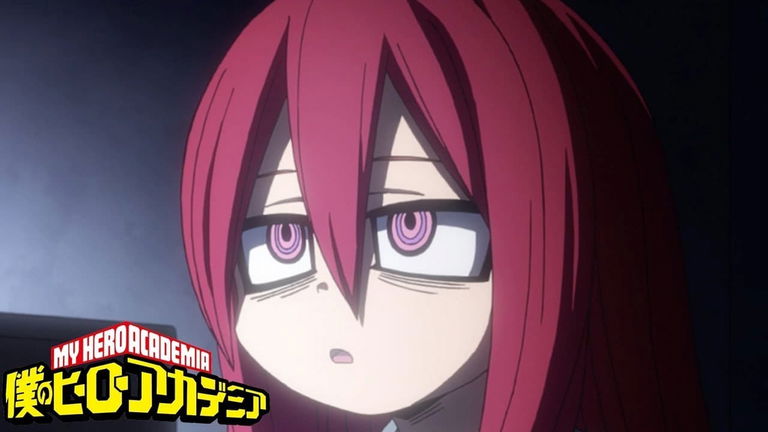 The battle against Shigaraki and All For One does not seem to let up, since the current events have gotten even worseas the course of the war has been turned with a surprise move by a villain that has fanned the chaos.
The events witnessed during the development of My Hero Academia have given rise to addressing various hypotheses regarding some scenarios that have been raised in it, because there are still many details that have not been resolved.
However, recently, it has confirmed a popular theory about La Brava, a well-known villain who was much loved by fans after her appearance in this series. Next, we tell you the details.
This post Contains spoilers from Chapter #378 of the My Hero Academia manga.
A theory that had La Brava as the protagonist has been confirmed
Currently the story of My Hero Academia has reached its climax, since the relentless battle between villains and heroes has surpassed known levelsbecause chaos and commotion have taken over all combat fronts due to a great strategy made by Himiko Toga and Kurogiri.
Recent events in My Hero Academia have consistently shown that the heroes have failed in their most important mission, leaving very vulnerable due to this detail.
Likewise, the most recent chapter of My Hero Academia has confirmed a popular theory that had been brewing about the Brava a long time ago, but it had never been verified until now.
This theory about La Brava came to light when the company Feel Good Inc suffered a hack, since said company I've never been through this kind of problem before, being at the mercy of a hacker whose identity was never revealed, so the fans began to develop certain hypotheses that indicated that this attack had been organized by La Brava. However, everything had been left in assumptions until now.
In it Chapter #378 of the My Hero Academia mangathis theory has been confirmed, since it was Brava herself who in charge of revealing to the world that she was the cause of the hack to Feel Good Incas it infiltrated the said company's servers, replacing their ads with Optic Kitty promotions, without causing much damage as this was just practice for her.
This revelation comes just at the moment when La Brava is countering the attacks that Chikazoku is making to the AU special camp, as this villain had managed to wreak havoc on the system that controls every detail of this place. However, La Brava has made use of the great intelligence and skills of it in favor of the heroes, repelling the cyber attack that Skeptic had been carrying out.
the brave has caused problems for Chikazoku again, since it has left him completely without options, forcing him to flee the place. However, this villain did not count on this intelligent anti-hero revealing his location to some heroes who were near this site, leaving Skeptic in a lot of trouble.
Without a doubt, The help of La Brava has been a ray of hope for the heroes, as these were completely cornered by the villains who had taken the lead. In addition, La Brava has returned accompanied by her, since her faithful companion Gentle de ella has also set to work for the benefit of the heroes.
Gentle has achieved stop the fall of the AU special field by making use of his giftbecause if it had not arrived on time, this location would have crashed into Japan causing enormous damage in its path.
The The return of Gentle and La Brava in My Hero Academia has filled fans with a lot of emotionsince they are very satisfied with the heroic acts that these characters have been carrying out, who seem to have atoned for their old misdeeds, in this group there are also Lady Nagant and Overhaul who apparently want to do good and fight All For One.