My Hero Academia finally makes Deku pay for his last acts
In this way Deku has had to pay for his last acts.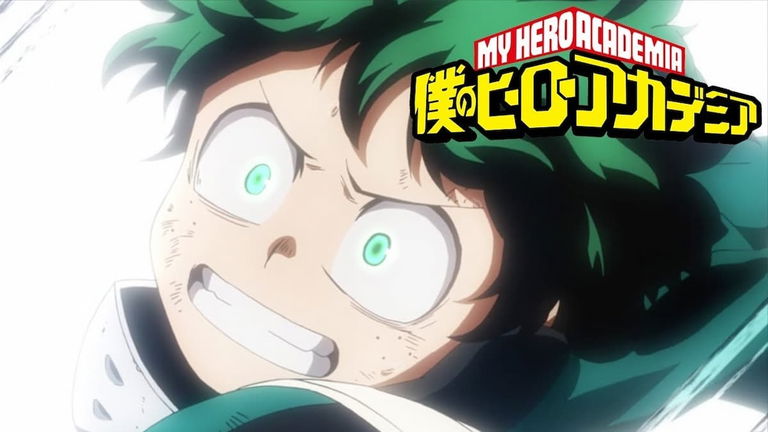 The increasing chaos caused by the fight against Tomura Shigaraki has begun to affect some heroes, as many of these have been neutralized for this powerful villain
The most recent chapters of the final battle against Shigaraki have shown how Deku has awakened an incredible and powerful new quirk in the middle of combat, which has served to stop for a brief moment this powerful villain that seems to be relentless.
Also, in the most recent chapter Deku has committed some acts blinded by his angerwhich almost gave an unexpected turn to this battle.
However, My Hero Academia has finally made Deku pay for these impulsive acts. Next, we tell you the details.
This post Contains spoilers from episode #10 of the sixth season of the anime of My Hero Academia.
Deku's anger has gotten him into big trouble
The unexpected turn that the battle against Tomura Shigaraki has given has been very impressive, since this villain has been overtaken by Deku and his friendsto the point of almost being defeated.
Likewise, this confrontation has generated in Deku a great anger and frustrationbecause he has seen how all his companions are being defeated and humiliated by Tomura Shigaraki.
The most recent chapter of My Hero Academia has been very revealing, since in it, Tomura Shigaraki has survived Endeavour's withering attack, thanks to the fact that this villain managed to awaken the All For One quirk, avoiding imminent death.
Shigaraki has used his newly awakened quirk to get rid of Endeavor using the Rivet Stab or Rivet Staba characteristic movement of All For One, with which he achieves pierce this hero's abdomen.
Tomura Shigaraki decides to use this same ability to attack Deku. However, Bakugo get out of the way and take all the attack for himsacrificing himself for his best friend.
Deku seeing that both Endeavor and his friend Bakugo have been seriously injured, get angry and lose controllaunching himself towards Tomura Shigaraki, as this was the reaction that All For One and Shigaraki were waiting for, as this gave them the slightest chance of trying to steal One For All from Midoriya.
all for one quickly try to steal Deku's quirk, because this was his plan from the beginning. However, this villain did not count on the former bearers of this gift to prevent him from stealing it, since they manifested in the mental realm where these characters were.
In this way, Deku has realized the serious problem that has caused his angerbecause he almost lost his gift at the hands of these villains, this being one of the ways in which Midoriya has had to pay for his uncontrolled anger.
It should be noted that it is not the first time that Deku loses control due to his anger, since he previously had an episode similar to this when he couldn't control his gift Black Whip because of his anger. However, luckily for him, Ochaco was present and calmed him down.
This has been a very unexpected bug in Deku, since normally this usually think before actingbecause All Might has advised him that he must control his emotions, otherwise he will overflow all the immense power of his gift in an uncontrolled way.
It is necessary to highlight that Deku did not have the slightest idea that Shigaraki/All For One could steal his gift, since it was something that he did not expectWith this serious mistake, Midoriya will learn not to give in so easily to his emotions.
Deku must have better control of his emotions
The most recent episode has shown that Deku must have a better command and control of his emotions, because being the bearer of One For All, he cannot afford to give in to the provocations or intimidation of the enemy, since as seen in This chapter he almost lost his gift when he was carried away by anger.
On several occasions, All Might has told Midoriya that he must manage his emotions more efficiently, since if he loses control of them his great power will unleash uncontrollably, which can cause big problems to his environment or himselfsince Deku is not yet an expert controlling the One For All.
This terrible inconvenience will teach Deku that You shouldn't give in so easily to your emotions.because if you do, you could lose everything.