Nintendo might be anticipating the sequel to Super Mario Odyssey
Along with Zelda and Xenoblade, it is one of the most anticipated sequels of 2017.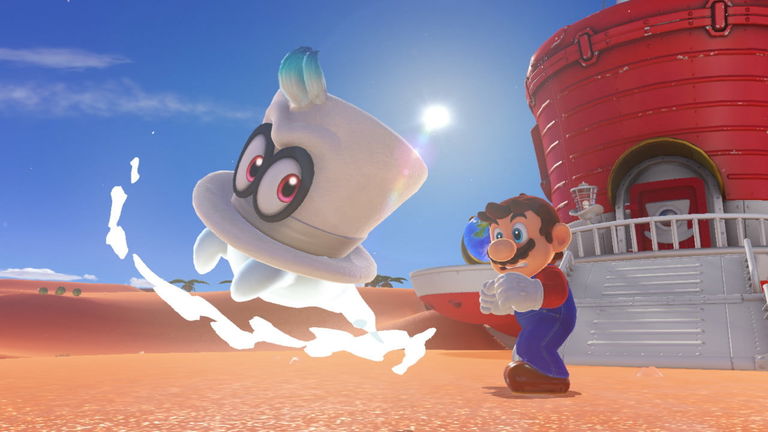 in 2017 Nintendo Switch was releasedbeing this a console that has had what many classify as best console launch yearwhereas in just nine months we had The Legend of Zelda: Breath of the Wild, the second installment of Splatoon and Xenoblade Chronicles, Mario Kart 8 Deluxe, Mario + Rabbids: Kingdom of Battle, Arms and Super Mario Odyssey, this being a start you got that Nintendo Switch was a resounding success since its arrival in stores.
Now, of all the mentioned titles we have been able to see how there have been new deliveries except with ARMS and Super Mario Odyssey, being so that, although Mario Kart 8 Deluxe has not had a new title, we currently have an expansion pass that adds extra tracks based on previous games such as Pinball Waluigi. Now maybe this soon changebeing so that ARMS would be left alone.
A mysterious email from Nintendo mentions Super Mario Odyssey again
Under this same premise, a theory has emerged in social networks around a possible sequel to Super Mario Odysseybeing so it must be said that It is not a rumor, but mere speculationthus giving rise to an email recently sent by Nintendo to the emails of its subscribers asking them about the title released in 2017, this being, in addition, the last completely new 3D video game of the plumber, since since then we have only had remasters and ports.
In any case, accounts like those of NintyPrime on Twitter have emphasized this, especially since Nintendo's message says that there is still more to discover and that maybe worth getting on the Odyssey againthereby leading many to think that Nintendo is giving us a preview of a future Mario title.
Uh… Nintendo is emailing me and others about Mario Odyssey in 2023. They REALLY want us to play the game again…

I wonder why? 😉 pic.twitter.com/SV683J8CaV

— Nintendo Prime (@NintyPrime) January 17, 2023
It should be noted that to date, Nintendo has not confirmed or denied anything., although the latter is highly unlikely to do so since they never speak out on the rumors. In any case, the release of the film in April, which could influence future titles in the saga, could be a good push to launch a new plumber title. Time will tell.