Nintendogs could return, but not in the way you expect
A patent registered by Nintendo so indicates.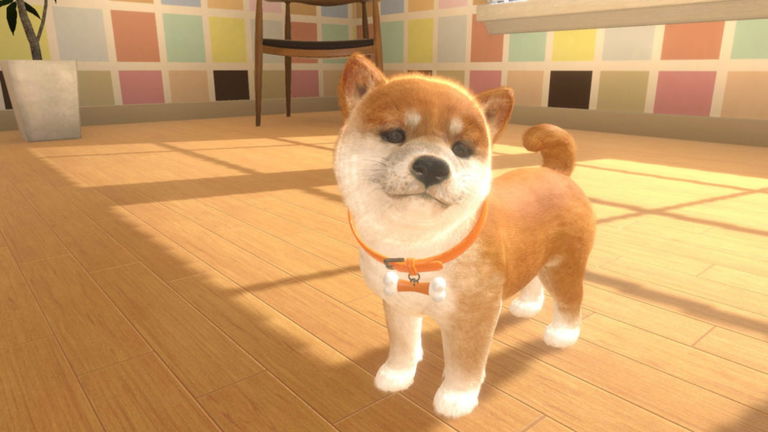 Many people may not remember this time, but probably Nintendo's greatest moment (except for the current one) was that of the Nintendo DS. At that time, many of us knew franchises that would mark us over the years, although also, in certain cases, this turned out to be a curse, since they did not receive another sequel at the same time. If we were to personify this feeling, probably the first thing that comes to mind would be Nintendogs, franchise that released one game on the Nintendo DS and then another on the Nintendo 3DSto immediately disappear.
Many users have been asking for the revival of this saga for years, and it is probably that it would adapt to the current Nintendo console, but it seems that Nintendo turns a deaf ear, although now a leak has come out that would indicate that we will receive a new Nintendogsalthough not in the way that everyone expects. The best Nintendo 3DS games
The patent gives us the key
Specifically, we have known this thanks to the registration of a patent by Nintendo, which, in essence, hints to us that we will receive a Nintendogs for mobile devices. It looks like, would use augmented reality technologywhich may remind us of the one we have in Pokemon Go.
Of course, we must be cautious, because after all we are only making speculations based on a patent registration, although to tell the truth, this does not leave much room for imagination, since in the diagrams we can see a dog, but this is not something 100% confirmed. For this reason, we will have to wait until Nintendo decides to announce itor deny it in case we are not correct.
Also, we must say that despite this initial disappointment that many of you may have had, we are talking about a rather interesting idea, since we can revive the feeling we had at the time with the classic tamgochis. We will have a pet in our pocket, which we will also be able to see in augmented reality thanks to this patent. Yes, we probably would have preferred a console version, like previous titles in the franchise, but it's actually not such a bad idea, especially after the great success of video games such as the aforementioned Pokemon Go.