Eiichiro Oda has introduced the Beasts Pirates in his childhood.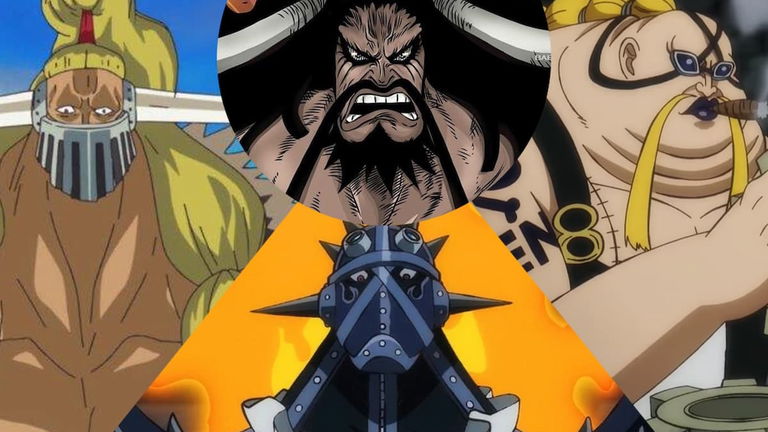 Wano's arc officially finished with the defeat of Kaido and his minions at the hands of the Straw Hats.
Kaido and the Beasts Pirates, who they had ruled Wano Island for two decadesthey were terrible villains and ruthless with the enough power to destroy everything in its path.
The Beasts Pirates were feared by the other pirates and even by the navy, since they had made of a name through the new world, where they gained the fame of being incredibly powerful and nearly invincible.
However, Eiichiro Oda, the creator of this iconic manga, has introduced recently some designs of these fierce pirates of when they were kids. Below we tell you the details.
This is what Kaido and his Beast Pirates looked like as children
Kaido and his Beast Pirates have a scary look with distinguishing features of animals. These characteristics were acquired by the crew after eating *text muted* fruits from the Zoan type.
These mighty pirates possess amazing skills thanks to this fruit, with the ability to transform into prehistoric creatures and Esports Extrasntic beasts, alluding to its title. With these enormous capabilities, dominated everything in its path and kept the island of Wano under its power for a long time, since nobody dared to challenge them.
This crew was structured by a hierarchical level, with Kaido in the lead; the lieutenants who followed him were the three calamities, which consisted of King, Queen, and Jack. It is said that after Kaido, they were the most powerful of this organization.
Below these are the Tobi Roposa group made up of Who's Who, Black Maria, Page One, Ulti, Sasaki and X-Drake, the latter being the more recent of this group. All these characters are absurdly powerful and they were feared throughout the new world.
However, in a recent publication, the creator of this famous series has filtered out an image with designs of these fearsome pirates on your childhood, with an age between 9 years. Note that these are shown very different to the villains that have been seen in this arc of Wano.
One Piece Volume 103 Leaks
New ODA sketch of Beast Pirates as 9years old kids #OPSpoilers pic.twitter.com/7vNeztkwZr

— Shonenleaks (@shonenleaks) August 2, 2022
In this illustration you can look to King, Queen, Jack, Who's Who, Black Maria, Ulti, Sasaki and Page One, with a look a bit charmingunlike the appearance shown by these in the last arc.
Why is this crew so powerful?
Kaido belonged to the Rocks pirate fleet, where he remained until the incident in God's Valley. After this event, this pirate decides create your own crew which is called "The Beasts Pirates".
Kaido of Beasts, normally recruited members that they had a great potential and power, challenging them to a match. And after defeating them, he asked them to join him, except for the three men he trusted, who joined him for the respect they had for this pirate.
This crew is so strong due to the enormous power of its members, who are users of *text muted* fruits Zoan typewhich have given them incredible abilities, but also the wide experience in combat that these possess, for what they have been of great utility for your captain.
Thank you to your nakamasand his excessive power, Kaido managed become in one of the four emperors and to be made with Wano Country for two decades.