One Piece finally defines Zoro's power level and it will surprise you
Zoro is currently at a much higher level and this event has confirmed it.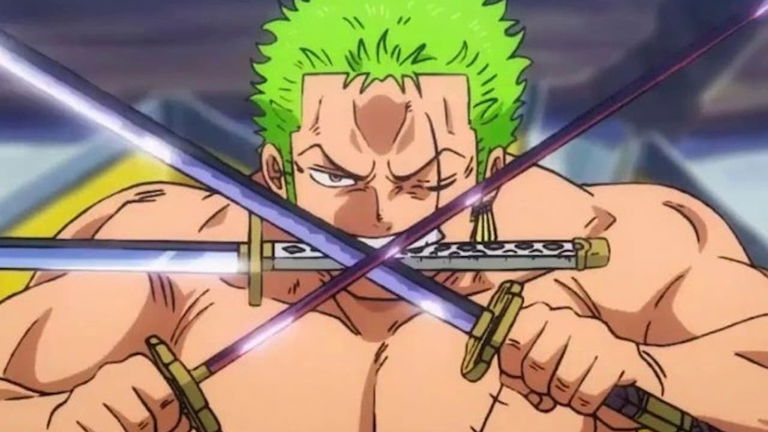 Through the years Zoro has become one of the most powerful pirates in his crew along with Luffy, as they have gone through a large number of events and events that have made them develop truly overwhelming power and this has been more than demonstrated during the Wano arc, as Zoro was one of the characters that stood out the most during the battle against the Beasts Pirates.
Zoro is one of the few One Piece characters who, despite not having the *text muted* Fruit, has truly extraordinary power and abilities, Wano being the perfect place for prove his worth and position as Luffy's right-hand man. In addition, it should be noted that this pirate received training from Dracule Mihawk, the most powerful swordsman in the world, demonstrating that his techniques were polished to perfection.
However, recently the Zoro's power level has finally been defined, completely surprising everyone, since it has been shown that he is a fairly strong character. Next, we tell you the details.
This post Contains spoilers from Chapter #1072 of the One Piece manga.
Zoro's Power Level Has Been Defined And It's Really Shocking
The Wano arc has been transcendental both for the series and for some relevant characters of it, since, during the battle against the Beasts Pirates, many of these characters demonstrated their power and worth in combat, as has been the case with Roronoa Zoro, since he gave a great show in each of his fights on this island.
During this arc, Zoro was shown to possess enormous power, as he was capable of injuring the fearsome Yonko Kaido and defeating King, one of the strongest members of Kaido's crew. Additionally, Roronoa awakened his Advancing Conqueror Haki, demonstrating that he has surpassed his own limits and become a dangerous and formidable adversary.
However, despite everything achieved in Wano by Roronoa, many fans believe that the Zoro's current power level is exaggerated and it does not agree with the character, generating a great debate, since there is another group that ensures that this pirate He has strength similar to Luffy's. and the most recent chapters seem to have confirmed this belief.
In it Chapter #1072 of the One Piece manga, it has been seen that CP0 is doing everything in his power to prevent the Straw Hats from escaping with Dr.Vegapunk. For this reason, Rob Lucci He decided to face Luffy but he was easily defeated..
In view of this, Kaku has decided to take action, revealing that he has also managed to awaken the power of his *text muted* Fruit just like Lucci, which logically makes him a very powerful rival, Kaku decides to attack Zoro but he cuts him off. blocks with great ease and counters it with a simple hit of sword that sends the member of the CP0 to the ground.
This feat by Roronoa Zoro against an adversary who has managed to awaken the power of his *text muted* Fruit demonstrates the level of power that the member of the Straw Hats hasSince he and Luffy are the only ones with the ability to face rivals who have been able to access the full potential of their Akuma no Mi, this confirms that Zoro has a strength similar to that of his captain, obviously not as strong, but with great resemblance.
It should be noted that, with his new power, Rob Lucci managed to defeat Sentomaru in the blink of an eye, this being one of the users with the best defense in the series thanks to his Haki, which shows that not everyone has a chance to face rivals with Akuma no Mi awaken.
Undoubtedly, this event has confirmed that Zoro is worthy of his exploits in Wano and all the power he gathered during his adventure on this island. Furthermore, this battle against Kaku with his awakened *text muted* Fruit puts an end to the intense debate regarding the strength of this swordsman, as he has shown why he is Luffy's right hand.