A skin and several more additions by way of apology from Blizzard.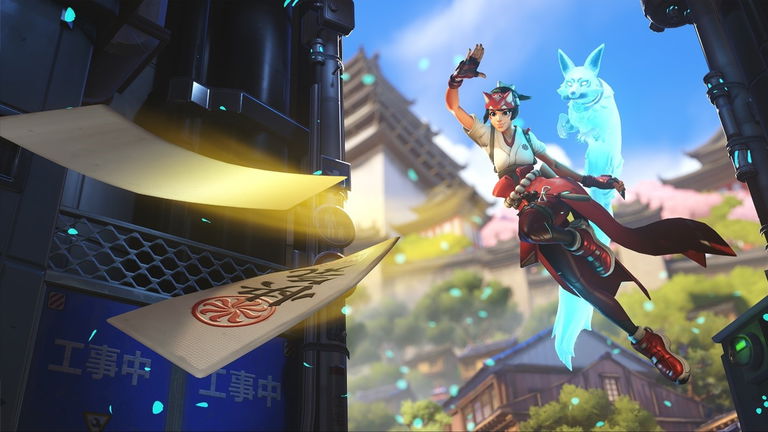 In these 10 days that Overwatch 2 has been active, the Blizzard game has suffered many problems beyond the simple difficulty connecting to servers, like the bug that prevents access to all heroes. Although it has been the most widespread and frustrating of all. Therefore, the guys from Blizzard are going to have a nice gesture with the members of their community and are going to give away a legendary skin completely free of charge in form of apologies.
Let us remember that in the first days of the game's activity, apart from the common problems due to the enormous demand for players, Overwatch 2 would have suffered DDoS attacks, for which Blizzard established a new SMS verification system to ensure the security of the game, even if it delayed access even more. Eventually this method was removed, but only for veteran Overwatch 1 players.
Gifts for Overwatch 2 Launch Issues
When the launch of Overwatch 2 is bumpy, you make up for it with the players," Blizzard comments from the game's official Twitter account. "In addition to make progress on bug fixes and stabilizationwe have interesting things to share with all the players".
Health Pack Weapon Charm
Cursed Reaper Captain Skin
Double Match XP Weekends:
when #Overwatch2 launch is bumpy you make it up to players 😤

Besides making progress on bug fixes & stabilization, we've got goodies to share with all players

🚑 Health Pack Weapon Charm
🏴‍☠️ Cursed Captain Reaper
🎉 2x Match XP weekends

How to get em pic.twitter.com/Pzs1RvnWFu

— Overwatch (@PlayOverwatch) October 11, 2022
"We apologize for any issues players experienced around the game's launch," the company comments on the Overwatch 2 blog. "To help make up for lost time, we plan to hold multiple Double Match XP weekends: we will confirm the specific dates for these soon. We will also give all players who log in since October 25 until the end of the first season an all-new Cursed Legendary Captain Reaper skin and health pack weapon charm. These items will become part of his collection from the first time he logs in during that time period."
Blizzard tries to reassure the community that "the team continues to work to implement more stability updateswith another patch planned for later this week, and we're monitoring the game closely for emerging issues and bugs."
Overwatch 2: players complain about the cost of skins
Overwatch 2 is available from the past 4th of October for, the same platforms on which the already closed Overwatch 1 could be played. That is: PS4, PS5, Xbox One, Xbox Series X | S, Nintendo Switch and PC.