The rumored Power Pokemon was shown off in the latest trailer for Pokemon Scarlet and Purple, though no official details of it have been released just yet.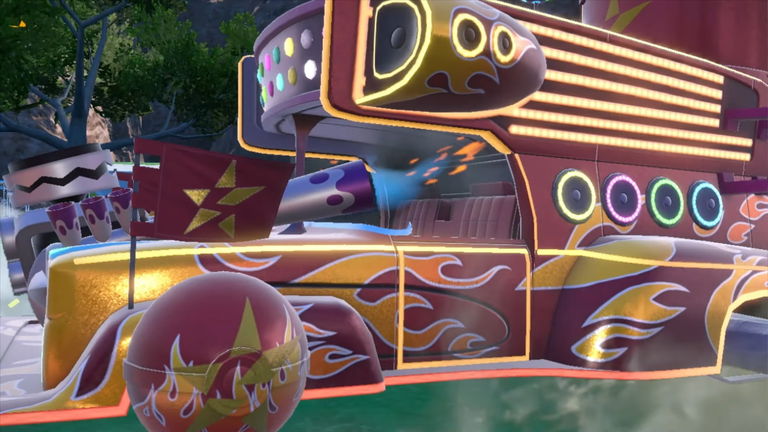 The November 18th is approaching by leaps and bounds, a date that Pokemon fans are eagerly awaiting, since it will be the moment in which the debut of Pokemon Scarlet and Purple exclusively for Nintendo Switch. Recently, Game Freak and The Pokemon Company offered a new trailer full of information about the three different routes that can be followed in the Paldea region, in addition to revealing three new pokemon. Nevertheless, a fourth Pokemon was covertly revealed and that you may not have realized.
If you've been following the latest Pokemon Scarlet and Purple rumors and leaks, you'll know that Pokemon Scarlet and Purple have been talked about for months. a Pokemon based on an engine that would be a steel/poison type and that it had an enormous relationship with the vehicle that had been seen in official material. As well, an artwork presented by the official Pokemon accounts themselves have confirmed this informationalthough at the moment the secret is still being kept regarding all the details and the name of this new creature.
Thanks to the fans of the franchise and the fantastic artists that circulate on the net, it has been possible to see what this new Pokemon would look like in relation to what was officially shown by Game Freak. So, as you can see below these lines, it would be a kind of spider based on the engine of a vehicle.
The Pokemon engine that was shown in the new trailer! Could be a spider or could be upside down while on the vehicle. pic.twitter.com/6DUrsIuvmA

— Subarashii (@MadZygardeCore) September 7, 2022
Pokemon Scarlet and Purple would have certain problems with its gameplay
In another order of things, the latest leaks of Pokemon Scarlet and Purple suggest that Game Freak would be facing certain problems in the gameplay of the title, with various bugs that cause collisions with the limits of the map and that they would generate serious errors that would prevent progress in the proposal. In this way, the Japanese company would be working on it to solve it before launch.
Pokemon Scarlet and Purple: it is clarified if the leaked Primeape evolution is real or not
On the other hand, it is also indicated that the postgame of the ninth generation would certainly be weak in relation to other deliveries and, especially, regarding Pokemon Legends: Arceus, the latest installment in the franchise. In any case, we will have to wait for the release of the new installments on November 18 to discover all these mysteries.