Razer presents its own portable console with its first details and presentation date
Cloud gaming will be more convenient than ever.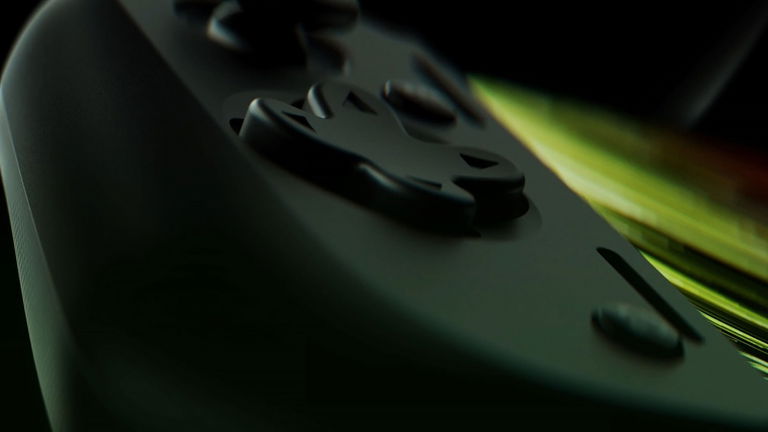 It is quite curious how some time ago we saw the portable market as something residual, something that could only be monopolized by Nintendo, which has been the big one in this subsector for many years. It seemed that due to the success of Nintendo Switch, a hybrid console, which allows you to play both in portable and desktop mode, no one would dare to make a purely portable console, but it seems we were totally wrong.
In recent months we have come across various portable console projects, although in this case we are dealing with devices that would not run video games natively, but would use cloud technologies for their operation, such as the renowned Xbox Cloud Gaming.
Now, we have learned that Razer, one of the largest peripheral companies in the industry, is developing a console of the styleand then we tell you all the details we know about it.
The best Xbox Game Pass games
Another new portable console
As far as we know, this console It will be called Razer Edge 5G, and it would be the first portable console that would allow the use of 5G technology to play through the cloud. This would have Android technology, so we could also use Google Play, as well as other platforms that allow cloud gaming like the one already mentioned. Xbox Cloud Gaming, GeForce Now, or even Steam.
this new console It will have a Snapdragon G3x Gen 1and its presentation will take place, in principle, next October 15at which time in principle we will know more details about this new console, although we already know several of these details.
BREAKING: @Verizon, @Razer and @Qualcomm are teaming up on the world's first 5G mobile gaming handheld—Razer Edge 5G! It will allow you to play your favorite games regardless of whether you are gaming in the cloud, on an app or streaming from your console. pic.twitter.com/F9Vg3CfABl

— George Koroneos 🗿🍹 (@GLKCreative) September 28, 2022
Of course, and although we have already said it, it is necessary to emphasize that this is not a video game console as we know it, but rather It is like a mobile with more features and totally focused on gaming in the cloud. Thanks to the fact that it is based on Android, we should be able to install the video games that are available in the Google Play Store, but this is focused on using the Xbox Cloud Gaming and GeForce Now applications, as well as some other existing platform, to be able to play with the technology on the cloud.