Disney+ already anticipates great success for the premiere of the third season of the Star Wars series.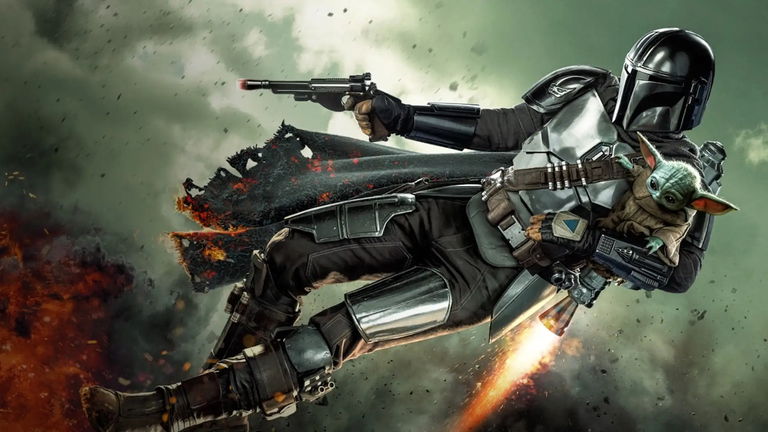 There's a lot of anticipation for the return of the first live-action Star Wars series, The Mandalorian, whose exclusive premiere on the Disney+ streaming platform has allowed the saga to expand greatly through different television projects. Now, its highly anticipated third season has set an all-time record without even having been released.
It was on January 17 when Disney+ released the new trailer for the third season of Star Wars: The Mandalorian during the break of the NFL Super Wild Card game between the Dallas Cowboys and the Tampa Bay Buccaneers, broadcast simultaneously on ABC, ESPN and ESPN+. Now, The Hollywood Reporter reports that the trailer has received 83.5 million views in its first 24 hourswhich is a historical record.
Pedro Pascal's appearance in the hit premiere of The Last of Us and the huge preview for The Mandalorian have fueled the success of Disney+, which also released the first poster for the new season of Lucasfilm's live-action original series that It will air from March 1. In recent months, Obi Wan Kenobi It also attracted many spectators. recording 58 million viewsbeating out one of the most anticipated movies on Disney+.
In season three, the Mandalorian will continue to journey through the Star Wars galaxy. Din Djarin, once a reclusive bounty hunter, has been reunited with Grogu. Meanwhile, the New Republic fights to turn the galaxy away from its dark history. The Mandalorian will cross paths with old allies and make new enemies as he and Grogu continue their journey together..
Disney+, available for less than €7.5 per month
Disney+ has a monthly or annual subscription, being more recommended the one year for €89.90, since this saves up to two months of subscription compared to the monthly option, since instead of paying €8.99 per month, the service costs €7.49. Among the features of the platform, it stands out being able to create up to 7 different profiles and play on 4 devices at the same time with high image quality, unlimited downloads, parental control, and Group Watch, which allows viewing the contents simultaneously with private chat for comment on the contents with friends.
Subscribe to Disney+ NOW