The Ubisoft Foward kicks off in style with Mario + Rabbids: Sparks of Hope.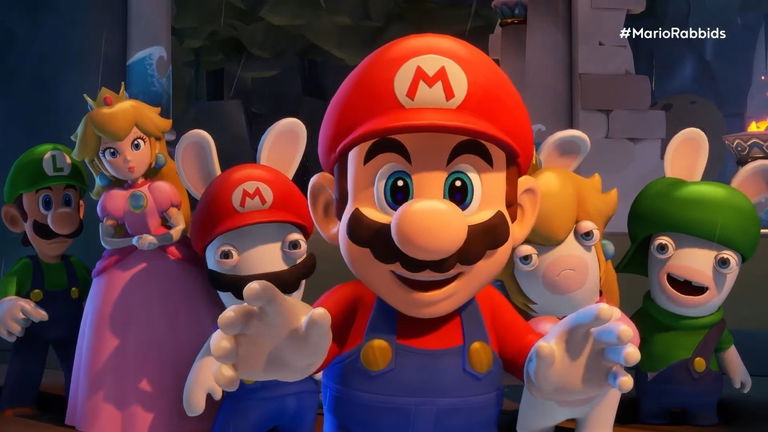 In 2017, despite the fact that it might seem that their union was truly crazy, we could see how Mario + Rabbids: Kingdom Battle became one of the best Nintendo Switch gamesbeing so that the famous title developed by Ubisoft Milan would end up being a very loved one, as well as one of the best sellers.
And in the face of this, it must be said that the Ubisoft Milan studio did not sit idly by, since throughout all these years we have not only been able to see that have developed a DLC starring Donkey Kongbut also wanted to further enhance the IP with a sequel that will arrive this year. And faced with an imminent launch, they did not want to miss the opportunity to
Mario + Rabbids: Sparks of Hope
In this way, it has been possible to see how the title, which has already announced a Season Pass and a complete edition at its launch, has had a trailer and gameplay that has shown all its contentthus showing the different skills that the characters will display through a battle against Floruga, which will fulfill the function of being a boss, so this role will not be limited only to Rabbids. You can see it below:
On the other hand, it should be noted that Ubisoft has saved one of the biggest surprises for the end, since it has been possible to see, as expected, that there would be a total of 3 different DLCs as part of the Season Passbeing so that the last of these would show a very special character.
And it is right here where the madness has been unleashed, since, as has been shown, Rayman is the playable character that will be available in the DLC, this being one of the most requested in the first installment. There is not much more information about it, but we will have to wait for the next October 20this being the date on which Mario + Rabbids: Sparks of Hope will be released exclusively for Nintendo Switch.