The community is already requesting adjustments to the multiplayer component from Nintendo.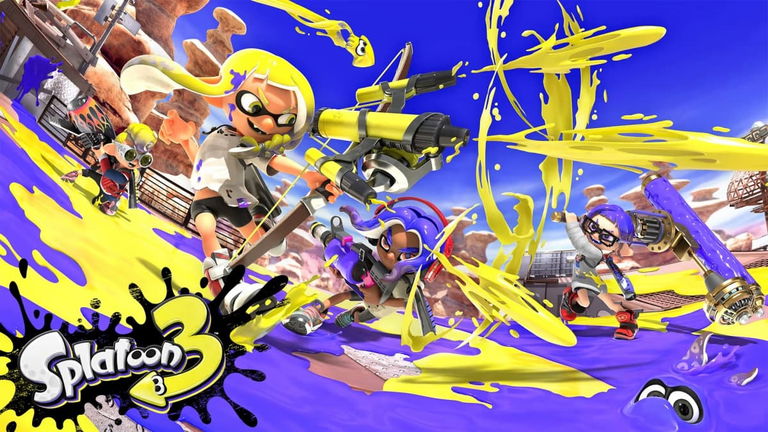 It has only been in stores for a week and there is already part of the Splatoon player community demanding that those responsible for the game withdraw one of their weapons from multiplayer mode because it would be too powerful and unbalanced compared to the rest of the arsenal. We'll see if Nintendo includes any adjustments in future game updates.
On the other hand, it is something very common in any multiplayer competitive game that there is always a weapon, an object, an ability, etc., that is above average and statistics must be corrected so as not to unbalance the games. Continuously. In the case of Splatoon 3, the complaints have come from a weapon inherited from Splatoon 2, the so-called Clash Blaster
The Clash Blaster comes to be a version of what would be a shotgun in any other shooter, but in the style of Splatoon. That is, a very powerful weapon in a short to medium range. Also, it can be unlocked relatively early (level 22). The problem is that some players have reported that the Clash Blaster has much more range than it should have, making it also deadly at long ranges.
God I love my Clash Blaster. #Splatoon3 #NintendoSwitch pic.twitter.com/Ron7iBZ2bC

– Narga (@SilentNarga) September 14, 2022
Unsurprisingly, part of the gaming community has asked for their immediate removal of splatoon 3, although there has been no official response from Nintendo about future changes or adjustments to this or other details of the game's multiplayer component. What the Japanese company did announce during this week's Nintendo Direct is that a new Splatfest in Splatoon 3.
Pokemon Scarlet and Purple filters a new mechanic of wild Pokemon
More Nintendo Switch news
In addition to learning about this new Splatfest from Splatoon 3, this week's Nintendo Direct left headlines as important as the announcement of Fire Emblem Engage, the new entry in the Nintendo strategy series, Pikmin 4 and the name of the sequel to The Legend of Zelda: Breath of the Wild, The Legend of Zelda: Tears of the Kingdom, which also presented a new trailer with release date for 2023.