Steam removes this game from its store due to the transphobia of its team
It seems that justice triumphed…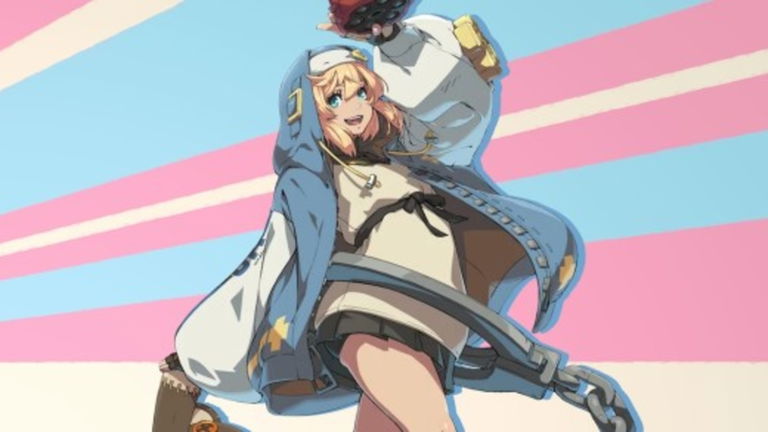 It appears that Steam not only listened to the Domina community, but decided to act and remove Domina, a video game that has been supported by hate groups like Kiwi Farms (currently facing legal action and dismantling). It all started on August 31st, when the developer behind the gladiator game Domina published some patch notes that had nothing to do with the video game, but which included a series of transphobic attacks directly related to trans streamer Clara "Keffals" Sorrenti.
As we mentioned most of the message had nothing to do with the game patches and features transphobic slurs. In fact, the most recent reviews tend to be "mostly negative" and they point out the childish position that its developer has taken. Keffals shares on his social networks the patch that ridicules the community's complaints: "DOMINUSv1.3.25 (necronym: domina) Please respect our pronouns during this difficult transition. We no longer have ideas, totally degenerate and desperate. Let's pretend we're a completely different game to gain relevance!"
I got mentioned in the patch notes for domina. Bro, keep me out of your midlife crisis 😭 pic.twitter.com/NFS2ezekgB

— Keffals (@keffals) September 1, 2022
As if the patch was written by a child who has just entered the internet and not an adult, the developer of this Steam video game continues between stammers, ending by pointing to Keffals, the streamer and trans activist: "You have no right to feel bad, in the same way that poor drunks cross-dress like Keffals and have relationships without mentioning that "they are men". You have no right to feel bad." Now why, of all trans people, is she the fruit of her hate? Did she reject him? Do they have a long history of heartbreak and misunderstanding? The answer is simpler and sadder.
Keffals is a popular trans streamer who was squashed on August 5 by members of Kiwi Farms, a far-right forum that cultivates hate speech and brutal attacks against trans people (some victims of Kiwi Farms' harassment campaigns have committed suicide, such as Near/Biyuu). She was forced to flee Canada for her own safety and began a campaEsports Extrasto stop website security company Cloudflare from providing services to Kiwi Farms. What has generated a great antipathy by users of that forum as the developer.
But members of the transphobic hate speech forum Kiwi Farms continued to stalk and harass Sorrenti as she fought back and tried to force server hosting and security company Cloudflare to stop supporting the site and its dangerous users. #DropKiwiFarms used to speed up Keffals work was successful, as published in his social networksCloudFlare has decided to stop providing services to this forum.
Hey, I got permanently banned from that game's forum for posting one message asking people to be nice and to talk about the game instead of the size of the support staff's privates.
No joke.https://t.co/DTdO9o1PpM

— GreenMageYouTube (@mage_you) September 2, 2022
The reason why Steam decided to act this time is not only because of the connection of Domina, its developer and the hate group Kiwi Farms, but because of the constant complaints from users regarding the forums and the developer team. As GreenMageYouTube mentions, several people had been Banned by the team of this game for requesting that the game be discussed in a cordial and respectful manner. These types of actions are essential to moderate any professional internet forum, including video game forums.
If you have already purchased this game on Steam, there is good news for you. Although it is no longer part of the official store of this platform, you can still access this game through a direct link.
Domina was a video game withdrawn for its transphobia, according to Valve and Steam
The Dolphin Barn Incorporated studio no longer has a developer profile either.. On the right-wing social media platform Gab (violent content warning), Domina developer Nicholas J. Leonhard Gorissen clarified that Steam had "canceled" Dolphin Barn Incorporated. "Gabe Newell doesn't seem to mind that he brought millions in revenue to the table, while his moderation team and VP will end up costing him millions in payroll." Following this statement, Dolphin Barn Incorporated has declined to make any public statement.
At the top of the Domina talk page, there was an official message from Steam Support. "A recent ad posted on the Domina community center includes insults directed at another person," Valve said in the ban note, while noting that the developer was warned in the past for violations of various community rules. "We are ending our business relationship with 'Dolphin Barn Incorporated' and withdrawing all associated products from sale." Prior to this outright ban, Valve banned Gorissen from the Domina Steam forums for "abusive" comments.
We won. Kiwi Farms is dead. #DropKiwifarms pic.twitter.com/C2PFWYcYCj

— Keffals (@keffals) September 5, 2022
Following this decision and the definitive closure of Kiwi Farms, it seems that Keffals and Steam have had a small victory in the midst of a difficult environment.