In Minecraft nothing is impossible.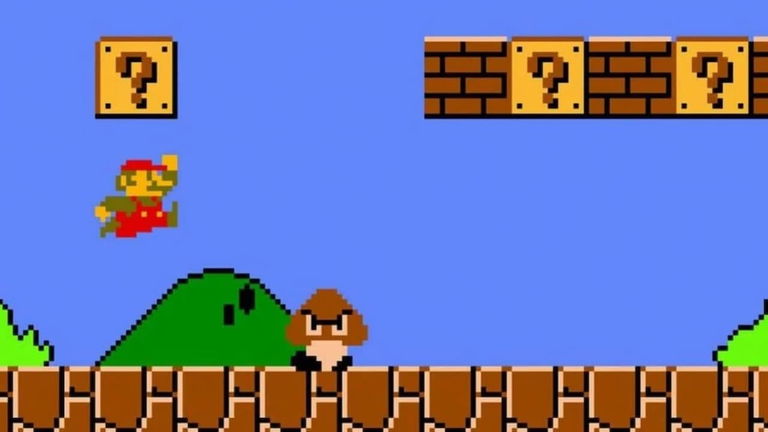 If experience has taught us anything, it is that in minecraft nothing is impossible if you have enough knowledge to make a mod that makes any crazy idea come true, such as recreating Super Mario Bros. This is the case today, although the most surprising thing about this story is that you wouldn't even need mods to be able to play super mario bros in minecraft.
We have previously seen that sufficient knowledge of programming There are users who have managed to create their own versions of Pac-Man or Tetris in Minecraft, but this user would not have needed any mods to recreate Super Mario Bros.
How to make Super Mario Bros. in Minecraft
It is a creation that the user Clouser-LightStar shared recently through the Reddit forums, and it is quite impressive both the finish of this Super Mario Bros. inside Minecraft, and the fact that he has not used any mod in it. his creation. He would have only used data packs and resources that expand Minecraft with new finishes and features, but they are not mods in the strict sense of the word. Check out.
If you want to take an in-depth look at how this user was able to create a 1:1 scale version of the Super Mario Bros. mapsrecreate the assets and sources of the Nintendo game or create a playable copy of Mario, you can check a video of the development process that he himself has posted on his YouTube channel.
TITLE
It is not the first time that someone recreate a Nintendo game using Minecraft, but it may be the most spectacular and ingenious to date. This is yet another example that Minecraft is a game without limits, which raises the question of if one day we will see minecraft 2 or if the future of the game sees more and more content updates in its current form. At the moment, it seems that Mojang is focused on making spin offs like Minecraft Legends that expand the narrative and playable proposal of its universe, we will see soon what the Swedish studio decides to do.