A new third-person action-exploration game from Bandai Namco.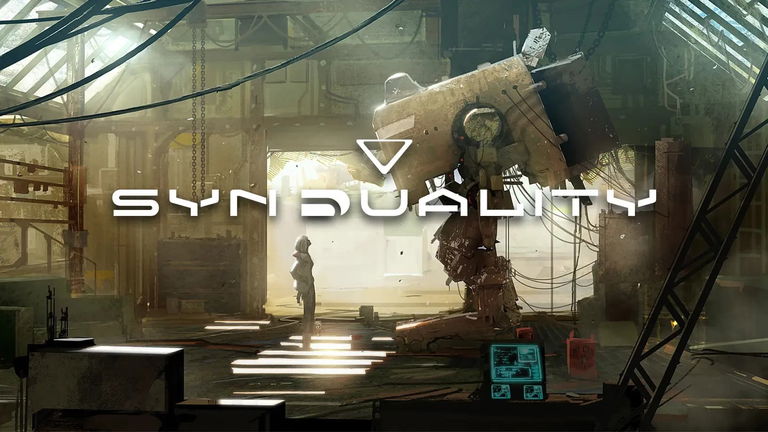 Bandai Namco has also dropped by the State of Play to present Syndualitya new game of third person shooter and exploration of science fiction setting. An unusual new proposal for the Japanese publisher.
"Synduality is set in a dystopian future plagued by misshapen creatures and toxic rain, where, together with your AI, you must find a way to help humanity reclaim its lost land," we can read on the PlayStation blog. "Even more exciting, we've collaborated with top designers Neco (character design) and Gyobu (robot design) to bring their unique sci-fi flair to the game. Check out the reveal trailer for an advance of the game.
"Year 2222. Years have passed since the mysterious rain called Tears of the New Moon, and wiped out nearly the entire human race. The toxic rain caused the birth of misshapen creatures that devoured humans, and humanity had to flee from danger. To survive, humans built an underground shelter: amasia. In this new dystopian city where they struggle to survive, they end up resorting to an artificial intelligence called Magus. This is the starting point of a story in which humans and AI, without knowing how things will work between them, begin to live together and try to discover their truth.
In terms of gameplay, its creators explain that our protagonist will earn a living by collecting ao crystals"a rare resource that can only be obtained in dangerous terrestrial environments" aboard a mecha called cradle coffin that can be customized both aesthetically and technically with various improvements and weapons. All accompanied by a nice AI called Magus What will you do as a partner?
It is a proposal PvPvE in which it will be necessary to train both xenomorphic creatures that will make it difficult to extract the crystals, the endersas well as other players who will try to complete their own missions in the online game mode.
For now no approximate date for Synduality release, but we know that it will be coming soon to Playstation 5, Xbox Series and PC. It is a cross-platform game, like other games that were presented during the night (Tekken 8 or Like a Dragon: Ishin)
For you