Take advantage of AliExpress offers to buy new wireless or wired headphones.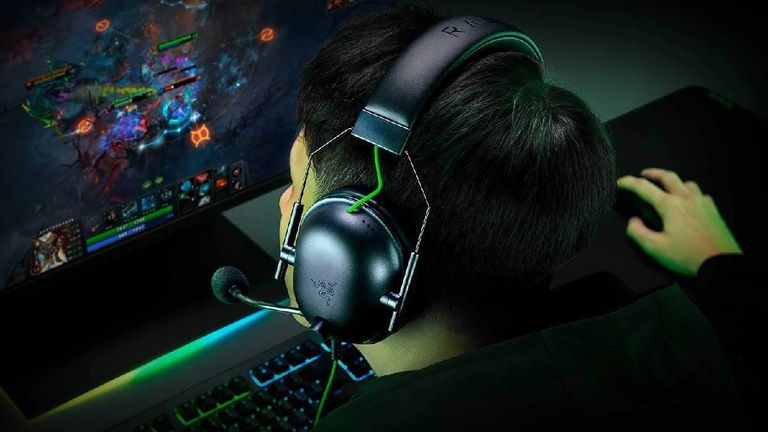 Whether you play video games, watch movies, or you only listen to music, it is important to have good headphones nearby. You no longer have to spend a lot of money to buy one, but you can also find some brands on AliExpress the best price. Logitech, Razer or Sony are some of those that are available in the Online store and then you have a selection with the best headphones for less than 50 euros. Take advantage of AliExpress Super Deals to renew your headphones for PC or consoles.
Many of these headphones are compatible with computers, consoles or mobile devices. Some totally wireless and others connect by cable. The variety is enormous, but we assure you that these brands offer great quality to listen to any playback. Now you can save a lot of money buying on AliExpress, where there are headphones of all types for less than 50 euros. There are interesting discounts on these and other technology products, but today we highlight the best headphones.
The best headphones for less than 50 euros in AliExpress
In AliExpress there are many deals to buy headphones for less than 50 euros. In this list you have some of the best, but you can find other prices that fit your budget. We've featured trusted brands like headphones Razer, Logitech, Sony or JBLspecialists in this type of devices.
Razer BlackShark V2 X Headphones: Razer is a specialist in peripherals for the PC, especially when it comes to products designed for gaming. These headphones have 50 mm titanium diaphragms that provide a lot of rigidity and allow a perfect tuning of treble, middle and bass. It uses technology of passive noise cancellation to isolate unwanted noise and enhance the sound experience. It is made with good materials, where the breathable foam pads stand out, preventing the concentration of heat or sweat on the head. And it has cardioid microphone also with noise cancellation for clear communication.
Razer BlackShark V2 X Headphones
Headphones Sony WH-CH510: unlike other helmets on this list, this Sony model is wireless and will allow you to manage calls hands-free and with easy commands from the voice assistant. They connect using Bluetooth technology, compatible with many mobile devices. The headphones have a rotating design that adapt very well to the head and are light to wear all day. Or at least for the duration drums which is not exactly little. These headphones offer up to 35 hours long and have fast charging function.
Headphones Sony WH-CH510
Logitech G331 Headphones: very professional headsets for playing video games or working on the computer. they get a very surround sound to isolate you from outside noise and achieve a very immersive gaming experience with 50mm drivers. This Logitech model has a flip microphone that is silenced with a simple gesture. It offers great performance in both sound quality and clearer communication. It connects by 3.5 mm cable, being compatible with consoles such as PlayStation 4, Xbox One, Nintendo Switch and also with PC. The cups and headband are made with faux fur very light.
Logitech G331 Headphones
JBL TUNE 700 Headphones: This model stands out for having a very modern desEsports Extraswith a circumaural headband. They work wirelessly with bluetooth technology that will allow you to connect it to any compatible device. Still, it includes detachable cable to use at home when the battery runs out. These headphones offer a wireless range of 27 hours of playback and incoming calls can be managed. Includes accessible controls on the earcups, plus a Ergonomic design very light.
JBL TUNE 700 Headphones
Turtle Beach Recon 70X Headset: Finally, we highlight these Turtle Beach gaming headsets that are compatible with PS4, PS5, Xbox, Nintendo Switch and PC. They have a very modern and comfortable desEsports Extrasat the same time with pads covered in synthetic leather. This also allows to improve the sound qualityoptimizing bass performance and greater noise isolation. It also has a flip-up microphone with optimum sensitivity, capable of picking up voices loud and clear for communicate with other players.
Turtle Beach Recon 70X Headset